Jason Faint backflip reaping rewards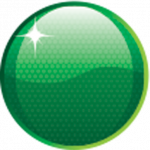 Karter Jason Faint is looking to continue his new-found ambition in Round 3 of the CIK Stars of Karting Championship presented by Castrol EDGE at Puckapunyal from June 14-15.
A year after announcing his desire to retire, the Gladstone-based chef has not looked back on his about-face, winning last in the KZ2 class last time out at Bolivar in South Australia.
He is currently sixth in the points standings as the 2014 CIK Stars of Karting Championship nears its halfway mark.
"After round three of the championship last year I sat down and considered my future which led me to the decision that the next round would be my last at the top level," Faint recalled.
"I then went out and finished on the podium for the first time which had me hungry for more success.
"I raced at the SuperNationals in November with more success against America's best and now I'm probably in the best form I've ever had.
"To get the win last month at Bolivar was unreal, it's something you dream about as a kid when you're racing.
"While I didn't get to celebrate like I would have liked (Faint's win came after Joey Hanssen was given a post-race penalty), once it sunk in it is an amazing feeling."
Faint believes his success over the past 12 months has come as a result of changing several factors in the approach to his racing.
"I was probably putting too much pressure on myself to succeed without the right preparation," he said.
"I've never trained as hard as I have since finishing on the podium for the first time last year and I'm now the fittest that I've ever been in my life."
Jon Targett, a long-time karting mentor in his KZ2 campaign, is guiding Faint this year.
All of the action from the finals on Sunday June 15 will be streamed live on Speedcafe.com.