Gary Johnson wins Supersport TT opener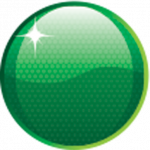 Gary Johnson has won the opening Supersport race of the Isle of Man TT by just 1.5 seconds from Bruce Anstey over a thrilling four lap race.
It was Johnson's second TT race win after putting his Triumph in the lead on the opening lap. However, the gap to Anstey constantly fluctuated and although the difference was just 0.011s midway through the final lap, the Englishman grabbed the win to give the British manufacturer their first win since Anstey's in the same race in 2003.
The race was delayed by three hours due to overnight rain and fog with the tricky conditions bringing out the best in the riders. Organisers also had to postpone the scheduled Superstock race until tomorrow.
Third place went to Michael Dunlop, who although was in the battle for most of the race, slipped back over the final lap.
TT legend John McGuinness continued to struggle with a wrist injury and finished the race in 15th.
VIDEO: Media conference Supersport Race 1