Nissan Zeod strikes trouble in Le Mans hit-out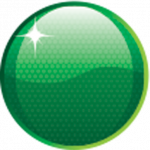 The Nissan ZEOD RC electric car completed its first on-track test at Le Mans amid teething technical issues.
GT Academy winner Wolfgang Reip and two-time Le Mans P2 winner Tommy Erdos shared the duties of the Garage 56 entry in the official tests for the Le Mans 24 Hour from June 14-15.
Progress was hampered following a broken fuel pump and a broken exhaust on what is Nissan's test ZEOD.
However Nissan regards the test as a crucial step as it attempts to complete an historic lap of the 13.6km Le Mans race on full electric power.
"Today has been a very important step in the development of the car and what we have achieved is actually quite remarkable," NISMO Global Head of Brand, Marketing and Sales, Darren Cox, said.
"We knew we were tackling a huge challenge with the goal of building a car that could complete an entire lap of Le Mans on nothing but electric power.
"We have certainly discovered why nobody has tackled it previously.
"We completed large sections of the circuit today on EV power and learned a great deal.
The Nissan ZEOD RC team will continue testing in the UK this week with the actual race car, which will replace the test machine.
Super GT regulars Satoshi Motoyama and Lucas Ordóñez will return from Japan to join Reip at the wheel for the race.
Meanwhile Nissan filled 10 of the top 11 spots in the LMP2 class times at the official Le Mans test.
Roman Rusinov clocked the fastest lap of 3:37.795s in the OAK Racing G-Drive Morgan-Nissan.