Johnson wins at the Monster Mile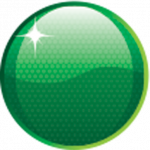 Jimmie Johnson has jumped into favouritism to win his seventh Sprint Cup title with victory at the FedEx 400 at Dover.
After going winless across the opening 12 races, Johnson took victory in last weekend's Coke 600 and scored his ninth win at the Monster Mile today.
Johnson dominated the FedEx 400 from his front-row starting position and whether it was short runs or long spells, which included green-flag pit stops, he was the class of the field.
The field had a shot at Johnson on a restart with 34 laps to go, but Johnson smoked the competition again and simply drove away.
Even a late caution that meant a four-lap sprint to the flag meant nothing as once again the six-time champion eased away from the restart through to the chequered flag.
"Yes, boys!" Johnson said on the team radio. "What a car!"
"It is incredible. I have so much to be thankful for: awesome race team, awesome car, awesome family. And look, we got Evie and Lydia into victory lane," the driver of the No. 48 said as he celebrated with family.
"(Crew chief Chad Knaus) told me I'd love the car, and sure enough, he unloaded and he was right."
Pole man Brad Keselowski was second with Matt Kenseth third, followed by Clint Bowyer and Denny Hamlin.
The major casualty in the race was Kyle Busch, who led a total of 81 laps but was classified 42nd after contact with Clint Bowyer saw him end up in the fence.
It had been a good weekend for Busch who had won both the truck and Nationwide races over the weekend.
Another incident ended the hopes of Ricky Stenhouse Jr. and Greg Biffle, while the bizarre moment of the race occured when Jamie McMurray suffered front-end damage when a section of the track came apart and a block of concrete smashed the front of his car.
Australia's Marcos Ambrose climbed from 27th at the start to finish on the bumper of Jeff Gordon in 16th.
VIDEO: Johnson wins at Dover

RESULTS: FedEx 400 – Dover International Speedway 
| | | | | | | | | | |
| --- | --- | --- | --- | --- | --- | --- | --- | --- | --- |
| POS  | Car #  | Driver  | Make  | Start Pos.  | Laps  | Laps Led  | Final Status | Points | Bonus Points |
| 1 | 48 | Jimmie Johnson | Chevrolet | 4 | 400 | 272 | Running | 48 | 5 |
| 2 | 2 | Brad Keselowski | Ford | 1 | 400 | 1 | Running | 43 | 1 |
| 3 | 20 | Matt Kenseth | Toyota | 21 | 400 | 17 | Running | 42 | 1 |
| 4 | 15 | Clint Bowyer | Toyota | 10 | 400 | 5 | Running | 41 | 1 |
| 5 | 11 | Denny Hamlin | Toyota | 7 | 400 | 0 | Running | 39 | 0 |
| 6 | 78 | Martin Truex Jr | Chevrolet | 16 | 400 | 0 | Running | 38 | 0 |
| 7 | 14 | Tony Stewart | Chevrolet | 20 | 400 | 0 | Running | 37 | 0 |
| 8 | 22 | Joey Logano | Ford | 3 | 400 | 0 | Running | 36 | 0 |
| 9 | 88 | Dale Earnhardt Jr | Chevrolet | 13 | 400 | 0 | Running | 35 | 0 |
| 10 | 27 | Paul Menard | Chevrolet | 15 | 400 | 0 | Running | 34 | 0 |
| 11 | 42 | Kyle Larson | Chevrolet | 5 | 400 | 0 | Running | 33 | 0 |
| 12 | 43 | Aric Almirola | Ford | 25 | 400 | 0 | Running | 32 | 0 |
| 13 | 1 | Jamie McMurray | Chevrolet | 19 | 400 | 0 | Running | 31 | 0 |
| 14 | 99 | Carl Edwards | Ford | 29 | 400 | 0 | Running | 30 | 0 |
| 15 | 24 | Jeff Gordon | Chevrolet | 6 | 400 | 0 | Running | 29 | 0 |
| 16 | 9 | Marcos Ambrose | Ford | 27 | 400 | 0 | Running | 28 | 0 |
| 17 | 4 | Kevin Harvick | Chevrolet | 8 | 399 | 24 | Running | 28 | 1 |
| 18 | 41 | Kurt Busch | Chevrolet | 24 | 399 | 0 | Running | 26 | 0 |
| 19 | 5 | Kasey Kahne | Chevrolet | 17 | 399 | 0 | Running | 25 | 0 |
| 20 | 3 | Austin Dillon | Chevrolet | 23 | 398 | 0 | Running | 24 | 0 |
| 21 | 47 | AJ Allmendinger | Chevrolet | 11 | 397 | 0 | Running | 23 | 0 |
| 22 | 66 | Brett Moffitt | Toyota | 18 | 396 | 0 | Running | 22 | 0 |
| 23 | 10 | Danica Patrick | Chevrolet | 28 | 396 | 0 | Running | 21 | 0 |
| 24 | 36 | Reed Sorenson | Chevrolet | 38 | 396 | 0 | Running | 20 | 0 |
| 25 | 13 | Casey Mears | Chevrolet | 22 | 395 | 0 | Running | 19 | 0 |
| 26 | 51 | Justin Allgaier | Chevrolet | 30 | 395 | 0 | Running | 18 | 0 |
| 27 | 26 | Cole Whitt | Toyota | 31 | 394 | 0 | Running | 17 | 0 |
| 28 | 98 | Josh Wise | Chevrolet | 33 | 390 | 0 | Running | 16 | 0 |
| 29 | 38 | David Gilliland | Ford | 32 | 388 | 0 | Running | 15 | 0 |
| 30 | 32 | Blake Koch | Ford | 43 | 388 | 0 | Running | 0 | 0 |
| 31 | 31 | Ryan Newman | Chevrolet | 14 | 387 | 0 | Running | 13 | 0 |
| 32 | 83 | Ryan Truex | Toyota | 41 | 387 | 0 | Running | 12 | 0 |
| 33 | 77 | Dave Blaney | Ford | 42 | 383 | 0 | Running | 11 | 0 |
| 34 | 40 | Landon Cassill | Chevrolet | 36 | 382 | 0 | Running | 0 | 0 |
| 35 | 7 | Michael Annett | Chevrolet | 39 | 378 | 0 | Running | 9 | 0 |
| 36 | 34 | David Ragan | Ford | 34 | 350 | 0 | Running | 8 | 0 |
| 37 | 33 | David Stremme | Chevrolet | 40 | 297 | 0 | Overheating | 7 | 0 |
| 38 | 16 | Greg Biffle | Ford | 12 | 292 | 0 | Running | 6 | 0 |
| 39 | 44 | J.J. Yeley | Chevrolet | 37 | 232 | 0 | Engine | 0 | 0 |
| 40 | 23 | Alex Bowman | Toyota | 35 | 208 | 0 | Accident | 4 | 0 |
| 41 | 17 | Ricky Stenhouse Jr | Ford | 26 | 131 | 0 | Accident | 3 | 0 |
| 42 | 18 | Kyle Busch | Toyota | 2 | 125 | 81 | Accident | 3 | 1 |
| 43 | 55 | Brian Vickers | Toyota | 9 | 73 | 0 | Engine | 1 | 0 |
STANDINGS 
| | | | | | | | | |
| --- | --- | --- | --- | --- | --- | --- | --- | --- |
| POSITION | DRIVER | POINTS | BEHIND | STARTS | WINS | TOP 5 | TOP 10 | DNF |
| 1 | Matt Kenseth | 463 | Leader | 13 | 0 | 5 | 10 | 0 |
| 2 | Jeff Gordon | 461 | -2 | 13 | 1 | 5 | 9 | 0 |
| 3 | Carl Edwards | 438 | -25 | 13 | 1 | 3 | 7 | 1 |
| 4 | Jimmie Johnson | 436 | -27 | 13 | 2 | 5 | 8 | 0 |
| 5 | Dale Earnhardt Jr | 429 | -34 | 13 | 1 | 6 | 8 | 1 |
| 6 | Joey Logano | 414 | -49 | 13 | 2 | 6 | 7 | 2 |
| 7 | Kyle Busch | 411 | -52 | 13 | 1 | 3 | 6 | 1 |
| 8 | Brad Keselowski | 404 | -59 | 13 | 1 | 5 | 6 | 0 |
| 9 | Denny Hamlin | 379 | -84 | 12 | 1 | 3 | 4 | 0 |
| 10 | Kyle Larson | 377 | -86 | 13 | 0 | 2 | 5 | 1 |
| 11 | Ryan Newman | 374 | -89 | 13 | 0 | 0 | 4 | 0 |
| 12 | Kevin Harvick | 373 | -90 | 13 | 2 | 4 | 6 | 2 |
| 13 | Brian Vickers | 366 | -97 | 13 | 0 | 2 | 5 | 1 |
| 14 | Paul Menard | 362 | -101 | 13 | 0 | 1 | 7 | 0 |
| 15 | Austin Dillon | 358 | -105 | 13 | 0 | 0 | 1 | 0 |
| 16 | Greg Biffle | 357 | -106 | 13 | 0 | 2 | 4 | 0 |
| 17 | Clint Bowyer | 350 | -113 | 13 | 0 | 2 | 4 | 2 |
| 18 | Kasey Kahne | 349 | -114 | 13 | 0 | 1 | 4 | 1 |
| 19 | Aric Almirola | 344 | -119 | 13 | 0 | 1 | 3 | 2 |
| 20 | AJ Allmendinger | 337 | -126 | 13 | 0 | 1 | 3 | 0 |
| 21 | Tony Stewart | 336 | -127 | 13 | 0 | 2 | 5 | 1 |
| 22 | Marcos Ambrose | 331 | -132 | 13 | 0 | 2 | 2 | 0 |
| 23 | Jamie McMurray | 317 | -146 | 13 | 0 | 1 | 3 | 2 |
| 24 | Casey Mears | 301 | -162 | 13 | 0 | 0 | 1 | 0 |
| 25 | Martin Truex Jr | 289 | -174 | 13 | 0 | 0 | 2 | 1 |
| 26 | Ricky Stenhouse Jr | 261 | -202 | 13 | 0 | 1 | 3 | 1 |
| 27 | Kurt Busch | 241 | -222 | 13 | 1 | 2 | 2 | 5 |
| 28 | Danica Patrick | 239 | -224 | 13 | 0 | 0 | 1 | 2 |
| 29 | Justin Allgaier | 223 | -240 | 13 | 0 | 0 | 0 | 2 |
| 30 | Michael Annett | 188 | -275 | 13 | 0 | 0 | 0 | 2 |
| 31 | Cole Whitt | 181 | -282 | 13 | 0 | 0 | 0 | 1 |
| 32 | David Gilliland | 175 | -288 | 13 | 0 | 0 | 0 | 3 |
| 33 | Reed Sorenson | 165 | -298 | 13 | 0 | 0 | 0 | 4 |
| 34 | David Ragan | 158 | -305 | 13 | 0 | 0 | 0 | 1 |
| 35 | Alex Bowman | 156 | -307 | 13 | 0 | 0 | 0 | 3 |
| 36 | Josh Wise | 149 | -314 | 12 | 0 | 0 | 0 | 1 |
| 37 | Ryan Truex | 96 | -367 | 11 | 0 | 0 | 0 | 4 |
| 38 | Travis Kvapil | 82 | -381 | 9 | 0 | 0 | 0 | 0 |
| 39 | Michael McDowell | 63 | -400 | 7 | 0 | 0 | 0 | 3 |
| 40 | Parker Kligerman | 54 | -409 | 8 | 0 | 0 | 0 | 4 |
| 41 | Terry Labonte | 44 | -419 | 2 | 0 | 0 | 0 | 0 |
| 42 | David Reutimann | 37 | -426 | 3 | 0 | 0 | 0 | 0 |
| 43 | Bobby Labonte | 29 | -434 | 1 | 0 | 0 | 0 | 0 |
| 44 | David Stremme | 29 | -434 | 4 | 0 | 0 | 0 | 2 |
| 45 | Jeff Burton | 27 | -436 | 1 | 0 | 0 | 0 | 0 |
| 46 | Michael Waltrip | 23 | -440 | 2 | 0 | 0 | 0 | 1 |
| 47 | Brett Moffitt | 22 | -441 | 1 | 0 | 0 | 0 | 0 |
| 48 | Dave Blaney | 15 | -448 | 3 | 0 | 0 | 0 | 2 |
| 49 | Timmy Hill | 11 | -452 | 3 | 0 | 0 | 0 | 2 |
| 50 | Landon Cassill | 0 | -463 | 11 | 0 | 0 | 0 | 1 |
| 51 | Sam Hornish Jr | 0 | -463 | 1 | 0 | 0 | 0 | 0 |
| 52 | Trevor Bayne | 0 | -463 | 5 | 0 | 0 | 0 | 2 |
| 53 | Brian Scott | 0 | -463 | 5 | 0 | 0 | 0 | 1 |
| 54 | Ryan Blaney | 0 | -463 | 1 | 0 | 0 | 0 | 0 |
| 55 | Blake Koch | 0 | -463 | 3 | 0 | 0 | 0 | 0 |
| 56 | Joe Nemechek | 0 | -463 | 8 | 0 | 0 | 0 | 2 |
| 57 | J.J. Yeley | 0 | -463 | 3 | 0 | 0 | 0 | 3 |
| 58 | Morgan Shepherd | 0 | -463 | 1 | 0 | 0 | 0 | 1 |
| 59 | Eric McClure | 0 | -463 | 0 | 0 | 0 | 0 | 0 |