Castroneves spoils Power double in Detroit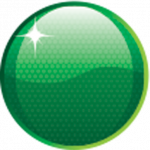 Effervescent Brazilian Helio Castroneves supplied Team Penske with a perfect score in the Chevrolet Indy Dual in Detroit at the Belle Isle course.
After taking a final pit service on lap 49, Castroneves drove cleanly to beat his team-mate and Saturday winner Will Power while Charlie Kimball (Novo Nordisk Chip Ganassi Racing) staved off some fierce competition to claim third.
The much-needed victory allowed Castroneves to replicate his now trademark 'Spiderman' fence climbing celebration which incidentally he first performed at the Belle Isle course 14 year ago.
Target Chip Ganassi Racing's Scott Dixon, who overheated his brakes on a restart, finished fourth ahead of James Hinchcliffe (Andretti Autosport) with Simon Pagenaud finishing sixth after his DNF in the opening heat.
There were significant ramifications in points standings as Power has reclaimed the lead with Castroneves moving to second while Ryan Hunter-Reay, forced out with electrical problems on lap 61, has slipped back to third.
The 70-lap race turned into two short sprints to the checkered flag; the first after Sebastien Bourdais ploughed into the tyre barrier at turn 5 with 12 laps remaining.
Castroneves cleared away on the restart with 7 laps remaining when Dixon lost third position after trying to grab second off Power.
On the next lap Takuma Sato was hit in the left-rear by Marco Andretti forcing the AJ Foyt driver into the same turn 5 barrier as Bourdais with Andretti receiving a drive-through for the contact.
The Sato yellow flag was removed leaving the race to finish with a 3-lap sprint to the finish which saw Castroneves storm clear.
Meanwhile Hinchliffe attempted a move on Kimball for third and was lucky not to have finished the race in the fence on the final lap.
Power found himself in hot water on the opening lap after hitting Josef Newgarden when he tried for a move on the inside.
He was later given a drive-through penalty for the incident which also involved Justin Wilson and Graham Rahal.
Rookie Mikhail Aleshin, Carlos Munoz, Tony Kanaan and Ryan Briscoe completed the top 10.
See below for results of Detroit race 2
| | | | | |
| --- | --- | --- | --- | --- |
| 1 | Helio Castroneves | Dallara/Chevrolet | 70 | 1:45:53.341 |
| 2 | Will Power | Dallara/Chevrolet | 70 | 1.6836 |
| 3 | Charlie Kimball | Dallara/Chevrolet | 70 | 2.9746 |
| 4 | Scott Dixon | Dallara/Chevrolet | 70 | 3.4290 |
| 5 | James Hinchcliffe | Dallara/Honda | 70 | 4.6528 |
| 6 | Simon Pagenaud | Dallara/Honda | 70 | 4.9894 |
| 7 | Mikhail Aleshin | Dallara/Honda | 70 | 5.5279 |
| 8 | Carlos Muñoz | Dallara/Honda | 70 | 5.6906 |
| 9 | Tony Kanaan | Dallara/Chevrolet | 70 | 6.2501 |
| 10 | Ryan Briscoe | Dallara/Chevrolet | 70 | 6.5923 |
| 11 | Mike Conway | Dallara/Chevrolet | 70 | 7.1114 |
| 12 | Justin Wilson | Dallara/Honda | 70 | 7.2822 |
| 13 | Juan Pablo Montoya | Dallara/Chevrolet | 70 | 7.9649 |
| 14 | Jack Hawksworth | Dallara/Honda | 70 | 8.7723 |
| 15 | Carlos Huertas | Dallara/Honda | 70 | 9.2906 |
| 16 | Marco Andretti | Dallara/Honda | 70 | 27.2464 |
| 17 | Josef Newgarden | Dallara/Honda | 69 | 1 Lap |
| 18 | Takuma Sato | Dallara/Honda | 69 | 1 Lap |
| 19 | Ryan Hunter-Reay | Dallara/Honda | 61 | Electrical |
| 20 | Sébastien Bourdais | Dallara/Chevrolet | 58 | Contact |
| 21 | Graham Rahal | Dallara/Honda | 43 | Contact |
| 22 | Sebastian Saavedra | Dallara/Chevrolet | 9 | Contact |
See below for full IndyCar Series points
| | | |
| --- | --- | --- |
| 1 | Will Power | 326 |
| 2 | Hélio Castroneves | 307 |
| 3 | Ryan Hunter-Reay | 299 |
| 4 | Simon Pagenaud | 247 |
| 5 | Marco Andretti | 227 |
| 6 | Carlos Muñoz | 210 |
| 7 | Juan Pablo Montoya | 187 |
| 8 | Scott Dixon | 184 |
| 9 | Justin Wilson | 173 |
| 10 | Sébastien Bourdais | 170 |
| 11 | James Hinchcliffe | 165 |
| 12 | Tony Kanaan | 161 |
| 13 | Ryan Briscoe | 157 |
| 14 | Charlie Kimball | 149 |
| 15 | Jack Hawksworth | 141 |
| 16 | Takuma Sato | 139 |
| 17 | Mikhail Aleshin | 137 |
| 18 | Josef Newgarden | 132 |
| 19 | Carlos Huertas | 132 |
| 20 | Graham Rahal | 129 |
| 21 | Sebastian Saavedra | 125 |
| 22 | Mike Conway | 122 |
| 23 | Oriol Servià | 88 |
| 24 | Kurt Busch | 80 |
| 25 | J.R. Hildebrand | 66 |
| 26 | Sage Karam | 57 |
| 27 | Ed Carpenter | 53 |
| 28 | James Davison | 34 |
| 29 | Jacques Villeneuve | 29 |
| 30 | Alex Tagliani | 28 |
| 31 | Townsend Bell | 22 |
| 32 | Pippa Mann | 21 |
| 33 | Martin Plowman | 18 |
| 34 | Buddy Lazier | 11 |
| 35 | Franck Montagny | 8 |