Cash prize and revised classes for Bathurst 12H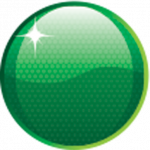 Bathurst 12 Hour organisers have announced a $50,000 winner's prize and revised class structures for its February 2015 event.
The move to add the prize money incentive is a joint effort by the promoter, Yeehah Events, and the Bathurst Regional Council to celebrate the Bathurst township's 200th anniversary.
For the fifth consecutive year, GT3 machinery will contest Class A, with the 2014-specification cars – including Chevrolet's Camaro GT3 and Bentley's Continental GT3 – becoming eligible for the first time.
Unlike recent years, all older-specification GT3 cars will be together with their newer brethren in Class A, rather than having their own division.
Class B has been renamed GT3 Cup and is now open to 2006-12 Porsche 997 GT3 Cup Cars and Porsche 911 Cup S vehicles only.
Class C remains for GT4 cars, while four invitational classes will again fill-out the grid.
In addition to the outright and seven class awards, Pro-Am and Gentlemen's trophies have been added to the race for next year.
The Pro-Am Trophy will be awarded to the highest finishing car with one unseeded and two seeded drivers, with the Gentlemen's Trophy for all unseeded line-ups only.
Class A entries will again only be allowed two seeded drivers per car, with other classes open to all-seeded line-ups.
The maximum total drivers allowed per car in Class A has meanwhile been cut from four to three.
Recent years have seen a spate of four-driver entries, such as the 2014 winning Craig Lowndes/Mika Salo/John Bowe/Peter Edwards Maranello Ferrari, that allow the car-owner to complete minimal laps, or even opt-out of driving at all.
The 2015 Bathurst 12 Hour will take place on February 6, with its start time brought forward by 15 minutes to 0600.
Entries for the race will open on July 1.