Woffinden upsets Ward's party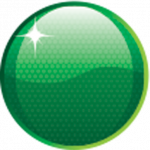 Reigning world champion Tai Woffinden has surged to the top of the ladder after a storming victory at the Marketa Stadium in Prague.
While Woffinden celebrated victory, there was much focus on the performance of Australian Darcy Ward.
Ward went through all five of his heats undefeated.
Still suffering the effects of an injury suffered at the opening Grand Prix in New Zealand, the Queenslander tweeted prior to the Czech Grand Prix that he 'wasn't 100 per cent'.
The double Under-21 World Champion wasn't able to convert his heat race success into a finals berth, finishing third behind Matej Zagar and Nicki Pedersen in a terse first semi-final.
Chris Holder , who injured his shoulder in League racing during the week, also bowed out behind Ward in that semi-final, adding eight points to his Championship charge.
The third Australian in the field, Troy Batchelor, netted three points in a tough night.
In the final though, Woffinden was able to replicate last year's Czech victory for just his second Grand Prix win.
He held out Greg Hancock, Zagar and Pedersen to record the win.
The Perth-raised Englishman's performance brought him to the top of the points standings equal with Hancock. Seven of the last 10 World Champions, including Woffinden himself, took victory at Marketa on their way to the crown.
It may not be that easy this year, however, with a mere eight points covering the top eight campaigners, confirming this as the tightest Grand Prix chase in history.
"It was a great night for me. I made starts and I worked hard. The rut I was in at the start of the season was pretty deep. I've never worked so hard to get out of it.
"I'm out of it now, but I need to keep building and get faster and faster. I'm really looking forward to the rest of the season.
"I didn't expect to be leading at this point. The points at the moment are so close. We've still got a long way to go, though. I can't count my chickens before they've hatched. I'll keep pushing hard, working hard and make things right."
The 16 points from Ward places him a single point off the pace in third, whilst Holder is six marks off the point in seventh.
The next Speedway Grand Prix will be on June 14 in Malilla, Sweden.
CURRENT SPEEDWAY GRAND PRIX POINTS STANDINGS:
1 Tai Woffinden 46, 2 Greg Hancock 46, 3 Darcy Ward 45, 4 Nicki Pedersen 44,  5 Matej Zagar 43, 6 Krzysztof Kasprzak 42, 7 Chris Holder 40, 8 Fredrik Lindgren 38, 9 Martin Smolinski 37, 10 Niels-Kristian Iversen 35, 11 Jaroslaw Hampel 31, 12 Andreas Jonsson 31, 13 Kenneth Bjerre 22, 14 Troy Batchelor 21, 15 Chris Harris 12, 16 Adrian Miedzinski 5, 17 Joonas Kylmakorpi 5, 18 Kauko Nieminen 4, 19 Jason Bunyan 2, 20 Vaclav Milik 2.
VIDEO: Czech Grand Prix Final