Will Power returns serve with Detroit win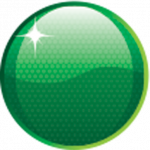 Toowoomba racer Will Power has stormed to his second win of the Verizon IndyCar Series season in the opening leg of the Detroit double-header.
Power (Team Penske) withstood a sprint to the finish to hold off Graham Rahal (Rahal Letterman Lanigan Racing)
Tony Kanaan (Chip Ganassi Racing) held out Justin Wilson (Dale Coyne Racing) to finish third.
Power produced an unlikely win after a problematic lead-up in practice and qualifying where he started from 16th for the 70-lap race.
"(Rahal) was really pushing me at the end and it was a great victory for Roger, the (crew) guys and Verizon," Power said.
The race turned into a sprint to the finish after the fourth caution was waved for Mikhail Aleshin who was sent into a spin 15 laps from the end.
Ryan Briscoe led Power on the restart however he was forced to pit but not before the Penske driver rounded up his Australian compatriot to take the lead with 11 laps remaining.
It left Rahal to hunt down Power however the Ohio-based driver faded after closing the gap at a couple of crucial times in a tense finish.
"We've been fighting awfully hard to just finish where we have been finishing and so to finally get a result like this it means more than words," Rahal said.
Polesitter Helio Castroneves (Team Penske) finished fifth ahead of James Hinchcliffe, Carlos Munoz, Carlos Huertas, Charlie Kimball and Marco Andretti closing out the top 10.
Briscoe had been on target for a podium but was caught out by the yellow eventually finishing 15th, the last driver classified on the lead lap.
Power's victory came at a time when series leader Ryan Hunter-Reay finished the race in the tyre barriers on the final lap, classified 16th after running 11th before the accident.
Hunter-Reay had taken a 40 point lead after his maiden win in the Indy 500 last week however it was reduced to three with Power moving to 285 while Castroneves is third in the standings on 254.
The second leg of the Dual in Detroit is scheduled for tomorrow morning.
Power had been involved in an incident with Simon Pagenaud on lap 5 resulting in the French driver suffering suspension damage after contact with the wall which ended his race.
Pagenaud resigned himself to accepting blame for his early exit.
"I was trying to get around (Will Power) but I couldn't find any room anywhere… I should have known better," Pagenaud said.
See below results of opening Detroit race
| | | | | |
| --- | --- | --- | --- | --- |
| 1 | Will Power | Dallara/Chevrolet | 70 | 1:49:29.9323 |
| 2 | Graham Rahal | Dallara/Honda | 70 | 0.3308 |
| 3 | Tony Kanaan | Dallara/Chevrolet | 70 | 5.5096 |
| 4 | Justin Wilson | Dallara/Honda | 70 | 8.5951 |
| 5 | Hélio Castroneves | Dallara/Chevrolet | 70 | 10.7365 |
| 6 | James Hinchcliffe | Dallara/Honda | 70 | 11.5074 |
| 7 | Carlos Muñoz | Dallara/Honda | 70 | 14.8813 |
| 8 | Carlos Huertas | Dallara/Honda | 70 | 26.5965 |
| 9 | Charlie Kimball | Dallara/Chevrolet | 70 | 32.5852 |
| 10 | Marco Andretti | Dallara/Honda | 70 | 33.1818 |
| 11 | Scott Dixon | Dallara/Chevrolet | 70 | 33.3522 |
| 12 | Juan Pablo Montoya | Dallara/Chevrolet | 70 | 34.0094 |
| 13 | Sébastien Bourdais | Dallara/Chevrolet | 70 | 36.0240 |
| 14 | Sebastian Saavedra | Dallara/Chevrolet | 70 | 37.0532 |
| 15 | Ryan Briscoe | Dallara/Chevrolet | 70 | 56.6632 |
| 16 | Ryan Hunter-Reay | Dallara/Honda | 69 | 1 Lap |
| 17 | Mikhail Aleshin | Dallara/Honda | 68 | 2 Laps |
| 18 | Takuma Sato | Dallara/Honda | 66 | 4 Laps |
| 19 | Jack Hawksworth | Dallara/Honda | 65 | 5 Laps |
| 20 | Josef Newgarden | Dallara/Honda | 36 | Contact |
| 21 | Mike Conway | Dallara/Chevrolet | 14 | Contact |
| 22 | Simon Pagenaud | Dallara/Honda | 4 | Contact |