Three dead in Jim Clark Rally horror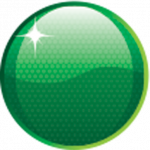 The Jim Clark Rally has been plunged into tragedy with three people dead after a car ploughed into a group of spectators.
Early reports suggest that another spectator was taken to hospital with serious injuries in the horrific incident at the rally in the Scottish Borders.
According to STV news Scottish police said: "Three people died this afternoon after a car collided with spectators at the Jim Clark Rally near Kelso at around 4pm.
"In an earlier incident at 2.05pm, a rally car collided with five people. Four were treated at scene, the fifth person taken to hospital.
"Three people were pronounced dead at the scene of the 4pm incident. A fourth person was taken to hospital in Edinburgh.
"Emergency services were in attendance. Investigations into both incidents are ongoing."
The second round of the MSA British Rally Championship, the Jim Clark Rally, was stopped following the tragedy on Special Stage 16 near the town of Coldstream.
"The circumstances are currently under investigation by the police and event organisers. No further comments can be made until the facts are established," a message posted on the British Rally Championship website said.
The earlier crash took place near Eccles and is understood occurred after the steering on a rally car failed.