Keslowski scores pole at the Monster Mile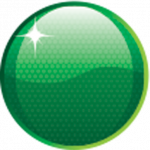 Brad Keselowski's fondness for the 2014 NASCAR Sprint Cup qualifying format has continued with pole position for the FedEx 400 at Dover.
With the exception of the Daytona 500, which uses a combination of one-lap qualifying runs and twin 150-mile races to set the starting grid, the Penske Ford driver has scored eight front row starts and now two pole positions from 12 races.
Keselowski set a new track record with an average speed of 264.641 km/h (164.44 mph).
"They gave me a great car here with the Miller Lite Ford Fusion," said Keselowski.
"I like this group qualifying and I got another shot at it. I think we have been pretty decent and there are a lot of great cars in race trim.
"The 18 (Kyle Busch) looked good and the 4 (Kevin Harvick) has been strong and we have a lot to go. There is a lot left in the weekend. We have practice tomorrow and we just have to keep working."
Kyle Busch, who was fastest in Friday's only Sprint Cup Series practice session, qualified second. He was followed by Keselowski's teammate Joey Logano and eight-time Dover winner Jimmie Johnson in fourth.
Kyle Larson, Jeff Gordon, Denny Hamlin, Kevin Harvick, Brian Vickers and Clint Bowyer rounded out the top 10.
Australia's Marcos Ambrose will start 27th.
"I thought we were going to have a better starting position for Sunday," said Ambrose.
"Practice wasn't as good as we expected, but our qualifying trim wasn't too far off. We had a strategy to wait for the cloud cover, but the track was still slick and the car was tight getting back to the gas. Even after our adjustments through the first round, I gave it everything I had, and we couldn't get the car good enough to advance to the second round.
"We have some work to do, but I'm confident we'll move to the front on Sunday."
All teams will have another practice before the race.
VIDEO: Keselowski takes pole at Dover

QUALIFYING: FedEx 400 – Dover International Speedway
| | | | | | | | |
| --- | --- | --- | --- | --- | --- | --- | --- |
| POS  | Car # | Driver | Make | Sponsor | MPH | Best Time | Behind |
| 1 | 2 | Brad Keselowski | Ford | Miller Lite | 164.444 | 21.892 | Leader |
| 2 | 18 | Kyle Busch | Toyota | M&M's Peanut Butter | 163.785 | 21.980 | –0.088 |
| 3 | 22 | Joey Logano | Ford | Shell Pennzoil | 163.688 | 21.993 | –0.101 |
| 4 | 48 | Jimmie Johnson | Chevrolet | Lowe's / Kobalt Tools | 163.362 | 22.037 | –0.145 |
| 5 | 42 | Kyle Larson | Chevrolet | Cottonelle | 163.080 | 22.075 | –0.183 |
| 6 | 24 | Jeff Gordon | Chevrolet | Drive to End Hunger | 163.066 | 22.077 | –0.185 |
| 7 | 11 | Denny Hamlin | Toyota | Autism Speaks-FedEx Freight | 163.066 | 22.077 | –0.185 |
| 8 | 4 | Kevin Harvick | Chevrolet | Budweiser | 162.499 | 22.154 | –0.262 |
| 9 | 55 | Brian Vickers | Toyota | Aaron's Dream Machine | 162.411 | 22.166 | –0.274 |
| 10 | 15 | Clint Bowyer | Toyota | Cherry 5-Hour ENERGY for Special Ops Warrior Foundation | 162.243 | 22.189 | –0.297 |
| 11 | 47 | AJ Allmendinger | Chevrolet | Scott Products | 162.155 | 22.201 | –0.309 |
| 12 | 16 | Greg Biffle | Ford | 3M | 160.995 | 22.361 | –0.469 |
| 13 | 88 | Dale Earnhardt Jr | Chevrolet | National Guard | 162.933 | 22.095 | –0.203 |
| 14 | 31 | Ryan Newman | Chevrolet | Caterpillar | 162.903 | 22.099 | –0.207 |
| 15 | 27 | Paul Menard | Chevrolet | Pittsburgh Paints / Menards | 162.889 | 22.101 | –0.209 |
| 16 | 78 | Martin Truex Jr | Chevrolet | Furniture Row | 162.844 | 22.107 | –0.215 |
| 17 | 5 | Kasey Kahne | Chevrolet | Farmers Insurance | 162.690 | 22.128 | –0.236 |
| 18 | 66 | Brett Moffitt | Toyota | Land Castle Title | 162.602 | 22.140 | –0.248 |
| 19 | 1 | Jamie McMurray | Chevrolet | CESSNA | 162.580 | 22.143 | –0.251 |
| 20 | 14 | Tony Stewart | Chevrolet | Code 3-Mobil 1 Chevrolet | 162.550 | 22.147 | –0.255 |
| 21 | 20 | Matt Kenseth | Toyota | Dollar General | 162.536 | 22.149 | –0.257 |
| 22 | 13 | Casey Mears | Chevrolet | No. 13 GEICO Chevrolet SS | 162.250 | 22.188 | –0.296 |
| 23 | 3 | Austin Dillon | Chevrolet | American Ethanol | 162.155 | 22.201 | –0.309 |
| 24 | 41 | Kurt Busch | Chevrolet | Haas Automation | 162.009 | 22.221 | –0.329 |
| 25 | 43 | Aric Almirola | Ford | Smithfield | 161.754 | 22.256 | –0.364 |
| 26 | 17 | Ricky Stenhouse Jr | Ford | Nationwide | 161.747 | 22.257 | –0.365 |
| 27 | 9 | Marcos Ambrose | Ford | DeWalt | 161.725 | 22.260 | –0.368 |
| 28 | 10 | Danica Patrick | Chevrolet | GoDaddy | 161.623 | 22.274 | –0.382 |
| 29 | 99 | Carl Edwards | Ford | Subway | 161.573 | 22.281 | –0.389 |
| 30 | 51 | Justin Allgaier | Chevrolet | AccuDoc Solutions | 160.887 | 22.376 | –0.484 |
| 31 | 26 | Cole Whitt | Toyota | Burger King Toyota Camry | 160.592 | 22.417 | –0.525 |
| 32 | 38 | David Gilliland | Ford | The Pete Store | 160.435 | 22.439 | –0.547 |
| 33 | 98 | Josh Wise | Chevrolet | iRacing.com/Reddit.com | 160.206 | 22.471 | –0.579 |
| 34 | 34 | David Ragan | Ford | Dockside Logistics | 159.419 | 22.582 | –0.690 |
| 35 | 23 | Alex Bowman | Toyota | Dr. Pepper Toyota Camry | 159.391 | 22.586 | –0.694 |
| 36 | 40 | Landon Cassill | Chevrolet | Newtown Building Supplies | 159.200 | 22.613 | –0.721 |
| 37 | 44 | J.J. Yeley | Chevrolet | Phoenix Warehouse | 159.081 | 22.630 | –0.738 |
| 38 | 36 | Reed Sorenson | Chevrolet | Click It or Ticket Chevrolet | 159.046 | 22.635 | –0.743 |
| 39 | 7 | Michael Annett | Chevrolet | Pilot Flying J Chevrolet | 159.032 | 22.637 | –0.745 |
| 40 | 33 | David Stremme | Chevrolet | Little Joe's Autos | 158.569 | 22.703 | –0.811 |
| 41 | 83 | Ryan Truex | Toyota | Burger King Toyota Camry | 158.124 | 22.767 | –0.875 |
| 42 | 77 | Dave Blaney | Ford | TBA | 157.618 | 22.840 | –0.948 |
| 43 | 32 | Blake Koch | Ford | SupportMilitary.org | 156.359 | 23.024 | –1.132 |