Garland lured back to Finke Desert Race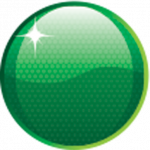 Bruce Garland will debut an all-new Isuzu MU-X SUV in what will be the family wagon's international offroad debut in the Tatt's Finke Desert Race.
Garland, who has threatened not to return to Australia's iconic offroad event previously, is keen to help Isuzu test the merits of the manufacturer's first seven-seat family wagon from June 7-9.
The 55-year-old Sydneysider remains one of offroad racing's most durable warriors after surviving a fractured vertebra, a heart attack and five bypasses and prostate cancer surgery in the last four years.
"I have told so many people to shoot me if I go back to this event," Garland said.
"I love the people and the race itself, but I hate the track – I obviously keep forgetting how much pain is involved."
The MU-X has undergone six months of preparation for its first race.
The car is powered by a three-litre turbo diesel with the competition version expected to have slightly more than the standard power and torque figures of 130kW and 380Nm.
Isuzu's MU-X is entered in Class Seven for Production 4WD vehicles, which means it remains close to stock-standard as opposed to the high-speed, modified, high-performance Class Eight (Extreme 4WD) competition that Garland has dominated in the past.
"It takes a lot of guts for a manufacturer to test a vehicle on the roughest road in Australia and we're grateful to Isuzu for giving us the chance to demonstrate their confidence in this new car," Garland says.
"Aside from simply seeing how well the MU-X will go in the event, we will be testing some new components from Japan and it is always exciting to be involved in developing a new model.
"We were involved with the D-MAX ute right from the start, and I think we contributed a great deal to its development, so it's fantastic to have the chance to do the same with the MU-X.
"Obviously we have an eye to competing again in the Dakar Rally, so everything we do with this car and this race has that as our focus."
The 39th annual Finke classic is a logical starting point for his campaign, given the Dakar-like punishment it will dish out, and this year's run over the two-day, 460km race will be Garland's 14th start in the event.
After a Prologue on June 7 to determine the starting order, competitors race through the desert and across one of the oldest rivers in the world (the Finke) before camping out overnight at the Aboriginal settlement.
Any damage done on Day One (Sunday) must be fixed during the overnight stop before the field tackles the return run to Alice Springs on the holiday Monday.