Mercedes refutes Senna/Prost feud comparisons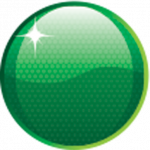 Mercedes Formula 1 chief Toto Wolff insists that the culture within his team remains "very different" to that seen at McLaren during the height of its Ayrton Senna/Alain Prost era.
Comparisons between the Lewis Hamilton/Nico Rosberg dynamic at Mercedes and the legendary McLaren fight have been frequent since last week's Monaco Grand Prix.
Incensed by what he saw as a deliberate act from Rosberg in qualifying to bring out the yellow flags and ensure himself pole, Hamilton declared immediately that he'd "take a page out of Senna's book" to deal with his team-mate.
Although later dismissing the comment as a joke, the 2008 world champion remained standoffish following Sunday's race, refusing to acknowledge the German after his victory.
"It's an intense relationship but this intensity is normal; they are both competitive guys and they are fighting for a World Championship," wrote Wolff on the Mercedes team website this week.
"They have a competitive car with exactly the same strengths and weaknesses, so they need to fight for every little advantage when they can.
"We have seen a lot of talk about their relationship but that's not the key thing for a successful campaign: it's a job not a holiday, and the drivers need to work with and for the team first of all.
"There have been a lot of comparisons to the Senna/Prost scenario, which is a kind of compliment to both Lewis and Nico, but the situation here is very different.
"The racing philosophy of Mercedes-Benz is to allow our drivers to compete: we let the boys play with their toys, unless they break them.
"Sure, it can be pretty tense when they are racing so hard, but this intensity is normal: they are both competitive guys and they are fighting for a world championship.
"The drivers know we will not tolerate any incident."
Rosberg now leads Hamilton by four points in the championship standings ahead of next weekend's Canadian Grand Prix.