Burst water main damages Detroit Indy track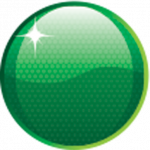 Heavy downpours have caused a water main to burst, forcing urgent repairs to Detroit's Belle Isle Grand Prix circuit two days before opening practice for the IndyCar event.
A section of the track was damaged between turns 13 and 14 of the Belle Isle layout which has been revived by legendary team owner Roger Penske in recent seasons.
A large section of the damaged area had to be dug out and resealed ahead of the Chevy Indy Dual in Detroit meeting which features two 70-lap races.
Penske and race chairman Bud Denker activated repair work immediately.
"We woke here the other morning and a water main had burst and caused the track to buckle between Turns 13 and 14," Penske said.
"The last couple days, we had to dig about 80 feet (24.3m of track out) between 13 and 14 and repave it.
"I thought we were done with the track, but Mother Nature jumps in and gives us a load of water."
"It was on the racing line, but we poured in asphalt and sealed it."
Penske says there is plenty of time for the new surface to cure before cars start turning practice laps.
There have been problems with the revived Detroit event's surface in the past with the race grinding to a halt for two hours in 2012 when the track broke up.
It is expected that the circuit will undergo a major overhaul with all of the old concrete to be replaced for 2015.