Rossi: Victory at Mugello is a matter of honour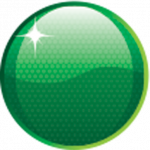 Valentino Rossi is plotting to end Marc Marquez's stunning start to the MotoGP season at this weekend's Italian Grand Prix after describing victory at Mugello as a "matter of honour".
The seven-times world champion is gearing up for his 300th grand prix start at his home circuit with his eyes firmly fixed on halting reigning world champion Marquez's 100 percent winning run.
After recording three second place finishes from the five races this year, the Yamaha rider has indicated he will be pushing himself to the limit to record his first victory in almost 12 months.
Rossi is the only rider to win seven consecutive wins at his home grand prix in Mugello after dominating the event from 2002-2008. He will be desperate to amend for his retirement from last year's race.
"I am very happy to go to Mugello. This is a beautiful track and I like it so much," said Rossi.
"There are always 25 points as the other races, but Mugello is a matter of honour. Jorge (Lorenzo) has won the last three years on the Yamaha, doing fantastic races, and this means that the M1 is very competitive on this track.
"It will be my 300th GP this weekend and for that I am not very happy because it means that I'm old. But I'm happy because I am in good shape and I can still be very fast."
Championship leader Marquez remains the target for Rossi with the 21-year-old Spaniard fully expecting a stern challenge from the Italian.
The Honda rider is gunning for his sixth victory from as many races this year.
"Mugello is a tricky circuit – one of the hardest on the calendar – and we struggled a lot last year. I had many crashes over the weekend and then crashed out of the race also," said Marquez.
"Now I have an extra year's experience and I hope it will go more smoothly for us.
"I know that Valentino (Rossi) will be very strong at his 'home' race, Jorge (Lorenzo) has won there for the past three years and Dani (Pedrosa) is also very fast there, so we will need to stay focused and if we cannot challenge for the win then we must take important points for the championship."
*Stay with Speedcafe.com for all the latest MotoGP headlines