Porter and Crowley gear up for Winternationals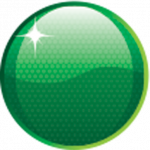 Chris Porter and Luke Crowley are eager to start the defence of their respective titles at the FUCHS Winternationals at Willowbank Raceway from June 5-8.
Crowley (Pro Stock Motorcycle), the 2012 event winner, pro stock defending champion and points leader will celebrate his 34th birthday at the bumper meeting.
"The Winternationals will mark the 20th anniversary of the start of my drag racing career, as one of the few in the very early days of the Junior Dragster class," said Crowley.
"This year it will have a little extra importance for me so to come away with a win would be very special while also allowing me to keep a perfect score so far this season and see my title defence in the best shape possible.
For the 49-year-old Porter (Top Fuel Motorcycle), he has unfinished business as he seeks to advance up the title points board from third position.
"We are still in the hunt and the progress is there – we are on top of it as best as you can be when it comes to
dealing with nitro, it is all just about making it work on the day," said Porter.
"The tune-up is certainly there in the bike and Willowbank Raceway has the best start line in the country – so we should be able to throw a lot of horsepower at it and see how we go."
Up to 430 competitors from Australia and New Zealand will compete across four days.