Paddon to simplify notes ahead of Hyundai debut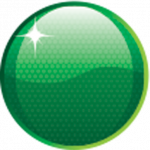 New Zealander Hayden Paddon will work on drafting more succinct pace notes ahead of his WRC debut for the Hyundai World Rally team in Italy next week.
Paddon has built up to the Rally Italia Sardegna from June 5-8 with encouraging tests in France and Poland in a Hyundai i20 WRC recently.
"The amount of information we've taken from the small amount of testing we've done this year is huge," Paddon said.
"I learned more from the two test sessions than I've learned in the last three years."
Paddon and co-driver John Kennard are competing in seven WRC rounds in an i20 entered under Hyundai Motorsport N.
The 27-year-old is devising a plan to simplify the pace notes for the Italian event which is notoriously tough for early runners facing a slippery thin layer of gravel and its technically challenging routes.
After debuting in a Ford Fiesta RS WRC car in Spain last year, his only outing in the top class, Paddon is working on balancing succinct notes that do not eliminate detail.
"We're looking to try to simplify the notes, particularly for an event like Sardinia which, from the footage I've seen, seems very technical, with a lot happening," the 2011 PWRC champion said.
"Inevitably you get a lot of information in your notes, but in a World Rally Car the speeds are higher.
"So we can take in as much detail as we can, we're looking to simplify things, not by taking information out but by taking words out to make the delivery quicker."
The Sardinian rally faces several modifications this year including the formation of the monster 59.70km Monte Lerno run which combines two stages and features the Micky's jump.
The rally comprises of 19 special stages covering 395km with the service park located at Alghero.