Caterham sternly denies squad is for sale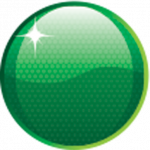 The Caterham F1 team has been forced to strongly reject claims that the British-based team is putting out feelers for an all-out sale.
The struggling outfit had been the subject of talk during the Monaco grand prix that it was for sale.
Officially Caterham says it is 'open to further investment'.
Through a team media statement, Caterham has categorically dismissed the 'for sale' claims.
Co-chairmen Tony Fernandes and Datuk Kamarudin Meranun remain committed to the Caterham brand, the statement says.
"Caterham Group is not for sale," Fernandes said.
"We love what we build and we are always looking for further investment.
"This is no different to how we started AirAsia.
"Yes, we are constantly challenging ourselves and making decisions on everything from the structure to projects within the Group.
"That is normal business."
"That does not mean we are selling."
Marcus Ericsson realised the team's equal best result of 11th at the Monaco GP, two places behind the maiden points haul for fellow minnows Marussia (ninth with Jules Bianchi).
Caterham has been associated in recent months with the possibility of changing hands to NASCAR team owner Gene Haas who has strongly refuted that scenario.
Haas says his pending entry in 2015 with a US squad will be from a greenfield operation.