Nissan GT driver confirmed for V8 enduros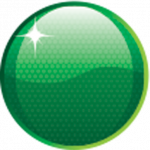 British GT driver Alex Buncombe will make his V8 Supercars debut in this year's Pirtek Enduro Cup, Nissan Motorsport has confirmed.
The 32-year-old will line-up alongside Todd Kelly at the Sandown, Bathurst and Gold Coast events.
Buncombe was in Australia in February, where he gained experience of Bathurst as part of Nissan's 12 Hour assault, before joining Nissan Motorsport for the pre-season V8 Supercars test at Sydney Motorsport Park.
Part of Nissan's global driver exchange program, Buncombe competes regularly in the British GT Championship and Blancpain Endurance Series.
He will skip the final round of the British GT season at Donington in order to race at the Sandown 500.
"I really want to do a solid job for the team," said Buncombe of his V8 Supercars foray.
"I haven't had many laps in the car so the first job for me will be to get on the pace.
"It's totally different to what I have been used to in Europe with the GT3 GT-R but that won't be a problem I'm sure."
Buncombe says he's particularly looking forward to returning to Bathurst following a 12 Hour campaign that was cut shot by an early crash from co-driver Katsumasa Chiyo.
"It's an extremely scary circuit but what an amazing place," he said.
"To go there with the GT3 car was awesome. It was a shame the race ended the way it did but going back there in the V8 Supercar is going to be an amazing experience.
"I can't imagine what it will be like to drive that car on that track so I just hope I can do a good job for everyone.
"I'll be asking Todd for every tip he has got to help me as he has so much experience in the car.
"I drove his car at the test and he really helped me to get the most out of it so I will be picking his brains again when I get to Australia for sure."
Kelly expressed his enthusiasm for sharing the #7 Jack Daniel's Altima with the international.
"I'm extremely pleased we've been able to grab him as an endurance driver, not only because of his abilities and skills, but it just reinforces our relationship with Nissan Australia, Nissan globally and the NISMO Driver Exchange Program," he said.
"He has experience at Mount Panorama and that is a huge bonus when getting an international driver in one of our cars at Bathurst.
"He was very fast in the GT-R, so I'm confident he'll adapt quickly to the Altima there.
"Alex also did a few miles in my car at Eastern Creek at the pre-season test in pretty average conditions – it was a little bit of a wet track and dry track and he did a really good job.
"He's almost the perfect fit for my car too – he's almost identical size to me, he didn't want to tamper with any of my stuff in the car. That is very handy."
See below for the updated Pirtek Enduro Cup entry
| | | | | |
| --- | --- | --- | --- | --- |
| No. | Team | Primary Driver | Co-Driver | Car |
| 1 | Red Bull Racing Australia | Jamie Whincup | Paul Dumbrell | Holden |
| 2 | Holden Racing Team | Garth Tander | Warren Luff | Holden |
| 4 | Erebus Motorsport V8 | Lee Holdsworth | Craig Baird | Mercedes |
| 5 | Ford Pepsi Max Crew | Mark Winterbottom | Steve Owen | Ford |
| 6 | Ford Pepsi Max Crew | Chaz Mostert | Paul Morris | Ford |
| 7 | Jack Daniel's Racing | Todd Kelly | Alex Buncombe | Nissan |
| 8 | Team BOC | Jason Bright | Andrew Jones | Holden |
| 9 | Erebus Motorsport V8 | Will Davison | Alex Davison | Mercedes |
| 14 | Lockwood Racing | Fabian Coulthard | Luke Youlden | Holden |
| 15 | Jack Daniel's Racing | Rick Kelly | David Russell | Nissan |
| 16 | Wilson Security Racing | Scott Pye | Ashley Walsh | Ford |
| 17 | Wilson Security Racing | David Wall | Steven Johnson | Ford |
| 18 | Team JELD-WEN | Jack Perkins | Cameron Waters | Ford |
| 21 | Advam Racing | Dale Wood | | Holden |
| 22 | Holden Racing Team | James Courtney | Greg Murphy | Holden |
| 23 | Repair Management Australia Racing | Russell Ingall | | Holden |
| 33 | Valvoline Racing GRM | Scott McLaughlin | Alexandre Premat | Volvo |
| 34 | Valvoline Racing GRM | Robert Dahlgren | Greg Ritter | Volvo |
| 36 | Norton Hornets | Michael Caruso | Dean Fiore | Nissan |
| 47 | Supercheap Auto Racing | Tim Slade | Tony D'Alberto | Holden |
| 55 | The Bottle-O Racing Team | David Reynolds | Dean Canto | Ford |
| 97 | Team Tekno V.I.P. Petfoods | Shane van Gisbergen | Jonathon Webb | Holden |
| 222 | Walkinshaw Racing | Nick Percat | Oliver Gavin | Holden |
| 360 | Norton Hornets | James Moffat | Taz Douglas | Nissan |
| 888 | Red Bull Racing Australia | Craig Lowndes | Steven Richards | Holden |