Lauda: Rosberg/Hamilton feud will be resolved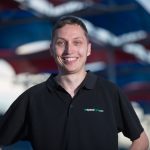 Niki Lauda is adamant the feud between his Mercedes drivers Lewis Hamilton and Nico Rosberg must be resolved before next week's Canadian Grand Prix.
The relationship between the Mercedes duo reached breaking point during the Monaco Grand Prix following Rosberg's controversial incident in qualifying, which Hamilton felt was a deliberate act to sabotage his final lap.
Stewards investigated the issue which concluded Rosberg's excursion down an escape road at the Mirabeau corner did not intend to impede his team-mate.
This was latest in an ongoing feud which began after the Spanish Grand Prix when Rosberg was upset that Hamilton went against team protocol by changing his engine settings in the final stages of the race.
While Rosberg managed to beat Hamilton to claim a second Monaco Grand Prix victory on Sunday, the breakdown of communications was clear to see with the Brit refusing to even congratulate the German on the podium.
The actions of both drivers has angered Mercedes' chief Lauda who is desperate to defuse the current situation before the F1 circus heads to Montreal next week.
"I spoke to the drivers before the race and it is not finished," said three-times F1 world champion Lauda.
"I understand all the comments and I have to wait two or three days, but before it goes to Canada it will be solved.
"I will speak to them like I always do. They always call me when they have problems, so I think it will sort itself out…
"It is normal. I had the same with [Alain] Prost. I hated the guy, but at least I said hello in the morning. There are certain limits and these certain limits I can reintroduce because I speak their language, the drivers' language, and they do understand me.
"They like me and there is no issue."
"What I did not like, and I have to say, and I will tell Lewis this, is that when you are up there [on the podium] and you don't say hello to your team-mate, which Nico has always done, that is not good.
"It's not because I am well educated, but it's for the brand Mercedes. This is something I start to worry about now, but it's easy to fix."
It is understood the pair are no longer speaking to each other with Hamilton confirming to Sky Sports F1 that he doesn't consider his team-mate a friend anymore.
The depth of the breakdown was further highlighted during the post race press conference when the pair were asked if they intend to sit down and air their differences.
"It's fine. We've had discussions and the benefit we have is that we've known each other for so long," Rosberg replied.
"We always sit down and discuss it and then move on and that's what we're doing this weekend also."
While Hamilton responded, "I don't really have an answer for you there."