Antunes to make GT Asia debut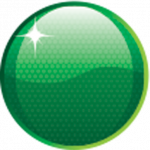 Australia will have a new representative in the growing GT Asia ranks this weekend, with Nathan Antunes set to take the wheel of a Lamborghini Gallardo.
The 26-year-old has secured a deal with Dilango Racing to drive the team's #24 Gallardo alongside former series champion Dilantha Malagamuwa.
To be held at the Autopolis Circuit in Japan, the second GT Asia round of the season has attracted 28 entries, which includes series regular Craig Baird in Clearwater Racing's Ferrari.
Antunes will head to Autopolis fresh from an Australian GT Championship outing in Rod Salmon's Audi R8 at Phillip Island last weekend.
Looking to build a career in GT racing, Antunes had first linked with Salmon mid-way through last year's AGTC.
He missed the opening round of this year's campaign at Sandown, but is expected to complete the remainder of the Australian season.
"Since my run with Rod Salmon at Sydney Motorsport Park last year, I've been looking at options to do more GT3 driving," explained Antunes.
"A former manager of mine in Europe, Alf Boarer, made contact with Dilantha, and they put a deal together for Autopolis.
"I'm looking forward to joining the Dilango team to drive alongside Dilantha as the team's 'Pro' driver, and to seeing what we can do in Japan, with a view to doing some more races with the team as a driver and coach."
Antunes raced in a number of open-wheel classes through the mid to late 2000s, including Formula BMW, Formula Renault 2.0, German Formula 3 and the Toyota Racing Series, before taking a sabbatical from racing.