Johnson breaks 2014 duck at Charlotte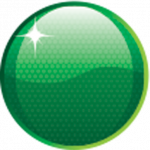 Six-time NASCAR Sprint Cup Champion Jimmie Johnson has finally broken through for his first win of the season with victory in the sport's longest race, the Coca-Cola 600 at Charlotte Motor Speedway.
The victory came in the 12th race of season and qualifies him for the Chase.
The result is his fourth win in the 600 and he did it by beating another championship contender who is yet to register a victory so far in 2014, Matt Kenseth.
Johnson overtook the Toyota driver just nine laps from the finish.
Kevin Harvick was second, Kenseth third, Carl Edwards fourth and All-Star Race winner Jamie McMurray was fifth.
"Absolutely, it's a relief. It's great to win," Johnson said.
"I promise you, all the hype and all the concern, that was elsewhere. We've had some bad races, I'm not going to lie, but tonight we had a great racecar.
"They know we're awake. And winning, it doesn't matter who you are. The 4 (Harvick) has been able to go out there and dominate, but now that we've got one, we're right there."
Like Jeff Gordon two weeks ago, the focus was on Johnson and whether he would be able to crack his winless run.
The weekend started off on the right note with pole before going on to lead a total of 165 of the 400 laps in the race.
Johnson carries momentum to Dover next week, another track where he has a strong record.
It looked like Edwards would win the race with 24 laps to go when he inherited the lead thanks to fuel strategy.
But Alex Bowman had a blown tyre two laps later, which ruined Edwards' strategy and forced everyone to pit.
After finishing sixth at the Indianapolis 500 early in the afternoon, Kurt Busch arrived by helicopter and despite looking solid early, his race ended with a blown engine after 400 miles at Charlotte.
It was a tough race for Australia's Marcos Ambrose who started ninth, but battled a loose handling car throughout the opening two green flag pit stops.
He not only lost the lead lap, one of his crew dropped a wheel into the fast-lane and he had to serve a drive-through penalty.
Falling as low as 41st, Ambrose battled throughout the rest of race to try and make up positions.
His night nearly ended when he spun and slid onto the infield grass before finishing in 29th place, four laps behind Johnson.
VIDEO: Jimmie Johnson wins Coke 600

VIDEO: Ambrose spins

RESULTS: Coca-Cola 600 – Charlotte Motor Speedway 
| | | | | | | | | | |
| --- | --- | --- | --- | --- | --- | --- | --- | --- | --- |
| POS | Car # | Driver | Make | Start Pos. | Laps | Laps Led | Final Status | Points | Bonus Points |
| 1 | 48 | Jimmie Johnson | Chevrolet | 1 | 400 | 164 | Running | 48 | 5 |
| 2 | 4 | Kevin Harvick | Chevrolet | 11 | 400 | 100 | Running | 43 | 1 |
| 3 | 20 | Matt Kenseth | Toyota | 12 | 400 | 33 | Running | 42 | 1 |
| 4 | 99 | Carl Edwards | Ford | 22 | 400 | 4 | Running | 41 | 1 |
| 5 | 1 | Jamie McMurray | Chevrolet | 26 | 400 | 34 | Running | 40 | 1 |
| 6 | 55 | Brian Vickers | Toyota | 16 | 400 | 0 | Running | 38 | 0 |
| 7 | 24 | Jeff Gordon | Chevrolet | 27 | 400 | 8 | Running | 38 | 1 |
| 8 | 27 | Paul Menard | Chevrolet | 21 | 400 | 0 | Running | 36 | 0 |
| 9 | 18 | Kyle Busch | Toyota | 7 | 400 | 0 | Running | 35 | 0 |
| 10 | 2 | Brad Keselowski | Ford | 2 | 400 | 43 | Running | 35 | 1 |
| 11 | 43 | Aric Almirola | Ford | 13 | 400 | 1 | Running | 34 | 1 |
| 12 | 22 | Joey Logano | Ford | 8 | 400 | 0 | Running | 32 | 0 |
| 13 | 14 | Tony Stewart | Chevrolet | 18 | 400 | 0 | Running | 31 | 0 |
| 14 | 5 | Kasey Kahne | Chevrolet | 3 | 399 | 0 | Running | 30 | 0 |
| 15 | 31 | Ryan Newman | Chevrolet | 42 | 399 | 0 | Running | 29 | 0 |
| 16 | 3 | Austin Dillon | Chevrolet | 32 | 399 | 0 | Running | 28 | 0 |
| 17 | 15 | Clint Bowyer | Toyota | 5 | 399 | 0 | Running | 27 | 0 |
| 18 | 42 | Kyle Larson | Chevrolet | 25 | 398 | 0 | Running | 26 | 0 |
| 19 | 88 | Dale Earnhardt Jr | Chevrolet | 10 | 398 | 13 | Running | 26 | 1 |
| 20 | 21 | Trevor Bayne | Ford | 14 | 398 | 0 | Running | 0 | 0 |
| 21 | 16 | Greg Biffle | Ford | 24 | 398 | 0 | Running | 23 | 0 |
| 22 | 11 | Denny Hamlin | Toyota | 6 | 398 | 0 | Running | 22 | 0 |
| 23 | 47 | AJ Allmendinger | Chevrolet | 20 | 398 | 0 | Running | 21 | 0 |
| 24 | 13 | Casey Mears | Chevrolet | 34 | 398 | 0 | Running | 20 | 0 |
| 25 | 78 | Martin Truex Jr | Chevrolet | 15 | 398 | 0 | Running | 19 | 0 |
| 26 | 17 | Ricky Stenhouse Jr | Ford | 23 | 397 | 0 | Running | 18 | 0 |
| 27 | 26 | Cole Whitt | Toyota | 31 | 397 | 0 | Running | 17 | 0 |
| 28 | 7 | Michael Annett | Chevrolet | 39 | 396 | 0 | Running | 16 | 0 |
| 29 | 9 | Marcos Ambrose | Ford | 9 | 396 | 0 | Running | 15 | 0 |
| 30 | 95 | Michael McDowell | Ford | 30 | 396 | 0 | Running | 14 | 0 |
| 31 | 34 | David Ragan | Ford | 35 | 395 | 0 | Running | 13 | 0 |
| 32 | 33 | Brian Scott | Chevrolet | 19 | 395 | 0 | Running | 0 | 0 |
| 33 | 23 | Alex Bowman | Toyota | 29 | 392 | 0 | Running | 11 | 0 |
| 34 | 66 | Joe Nemechek | Toyota | 38 | 390 | 0 | Running | 0 | 0 |
| 35 | 32 | Blake Koch | Ford | 43 | 390 | 0 | Running | 0 | 0 |
| 36 | 40 | Landon Cassill | Chevrolet | 40 | 382 | 0 | Running | 0 | 0 |
| 37 | 51 | Justin Allgaier | Chevrolet | 17 | 378 | 0 | Running | 7 | 0 |
| 38 | 83 | Ryan Truex | Toyota | 36 | 303 | 0 | Engine | 6 | 0 |
| 39 | 10 | Danica Patrick | Chevrolet | 4 | 281 | 0 | Engine | 5 | 0 |
| 40 | 41 | Kurt Busch | Chevrolet | 28 | 271 | 0 | Engine | 4 | 0 |
| 41 | 98 | Josh Wise | Chevrolet | 37 | 229 | 0 | Accident | 3 | 0 |
| 42 | 36 | Reed Sorenson | Chevrolet | 41 | 162 | 0 | Engine | 2 | 0 |
| 43 | 38 | David Gilliland | Ford | 33 | 160 | 0 | Accident | 1 | 0 |
STANDINGS 
| | | | | | | | | |
| --- | --- | --- | --- | --- | --- | --- | --- | --- |
| POSITION | DRIVER | POINTS | BEHIND | STARTS | WINS | TOP 5 | TOP 10 | DNF |
| 1 | Jeff Gordon | 432 | Leader | 12 | 1 | 5 | 9 | 0 |
| 2 | Matt Kenseth | 421 | -11 | 12 | 0 | 4 | 9 | 0 |
| 3 | Kyle Busch | 408 | -24 | 12 | 1 | 3 | 6 | 0 |
| 4 | Carl Edwards | 408 | -24 | 12 | 1 | 3 | 7 | 1 |
| 5 | Dale Earnhardt Jr | 394 | -38 | 12 | 1 | 6 | 7 | 1 |
| 6 | Jimmie Johnson | 388 | -44 | 12 | 1 | 4 | 7 | 0 |
| 7 | Joey Logano | 378 | -54 | 12 | 2 | 6 | 6 | 2 |
| 8 | Brian Vickers | 365 | -67 | 12 | 0 | 2 | 5 | 0 |
| 9 | Brad Keselowski | 361 | -71 | 12 | 1 | 4 | 5 | 0 |
| 10 | Ryan Newman | 361 | -71 | 12 | 0 | 0 | 4 | 0 |
| 11 | Greg Biffle | 351 | -81 | 12 | 0 | 2 | 4 | 0 |
| 12 | Kevin Harvick | 345 | -87 | 12 | 2 | 4 | 6 | 2 |
| 13 | Kyle Larson | 344 | -88 | 12 | 0 | 2 | 5 | 1 |
| 14 | Denny Hamlin | 340 | -92 | 11 | 1 | 2 | 3 | 0 |
| 15 | Austin Dillon | 334 | -98 | 12 | 0 | 0 | 1 | 0 |
| 16 | Paul Menard | 328 | -104 | 12 | 0 | 1 | 6 | 0 |
| 17 | Kasey Kahne | 324 | -108 | 12 | 0 | 1 | 4 | 1 |
| 18 | AJ Allmendinger | 314 | -118 | 12 | 0 | 1 | 3 | 0 |
| 19 | Aric Almirola | 312 | -120 | 12 | 0 | 1 | 3 | 2 |
| 20 | Clint Bowyer | 309 | -123 | 12 | 0 | 1 | 3 | 2 |
| 21 | Marcos Ambrose | 303 | -129 | 12 | 0 | 2 | 2 | 0 |
| 22 | Tony Stewart | 299 | -133 | 12 | 0 | 2 | 4 | 1 |
| 23 | Jamie McMurray | 286 | -146 | 12 | 0 | 1 | 3 | 2 |
| 24 | Casey Mears | 282 | -150 | 12 | 0 | 0 | 1 | 0 |
| 25 | Ricky Stenhouse Jr | 258 | -174 | 12 | 0 | 1 | 3 | 0 |
| 26 | Martin Truex Jr | 251 | -181 | 12 | 0 | 0 | 1 | 1 |
| 27 | Danica Patrick | 218 | -214 | 12 | 0 | 0 | 1 | 2 |
| 28 | Kurt Busch | 215 | -217 | 12 | 1 | 2 | 2 | 5 |
| 29 | Justin Allgaier | 205 | -227 | 12 | 0 | 0 | 0 | 2 |
| 30 | Michael Annett | 179 | -253 | 12 | 0 | 0 | 0 | 2 |
| 31 | Cole Whitt | 164 | -268 | 12 | 0 | 0 | 0 | 1 |
| 32 | David Gilliland | 160 | -272 | 12 | 0 | 0 | 0 | 3 |
| 33 | Alex Bowman | 152 | -280 | 12 | 0 | 0 | 0 | 2 |
| 34 | David Ragan | 150 | -282 | 12 | 0 | 0 | 0 | 1 |
| 35 | Reed Sorenson | 145 | -287 | 12 | 0 | 0 | 0 | 4 |
| 36 | Josh Wise | 133 | -299 | 11 | 0 | 0 | 0 | 1 |
| 37 | Ryan Truex | 84 | -348 | 10 | 0 | 0 | 0 | 4 |
| 38 | Travis Kvapil | 82 | -350 | 9 | 0 | 0 | 0 | 0 |
| 39 | Michael McDowell | 63 | -369 | 7 | 0 | 0 | 0 | 3 |
| 40 | Parker Kligerman | 54 | -378 | 8 | 0 | 0 | 0 | 4 |
| 41 | Terry Labonte | 44 | -388 | 2 | 0 | 0 | 0 | 0 |
| 42 | David Reutimann | 37 | -395 | 3 | 0 | 0 | 0 | 0 |
| 43 | Bobby Labonte | 29 | -403 | 1 | 0 | 0 | 0 | 0 |
| 44 | Jeff Burton | 27 | -405 | 1 | 0 | 0 | 0 | 0 |
| 45 | Michael Waltrip | 23 | -409 | 2 | 0 | 0 | 0 | 1 |
| 46 | David Stremme | 22 | -410 | 3 | 0 | 0 | 0 | 1 |
| 47 | Timmy Hill | 11 | -421 | 3 | 0 | 0 | 0 | 2 |
| 48 | Dave Blaney | 4 | -428 | 2 | 0 | 0 | 0 | 2 |
| 49 | Landon Cassill | 0 | -432 | 10 | 0 | 0 | 0 | 1 |
| 50 | Sam Hornish Jr | 0 | -432 | 1 | 0 | 0 | 0 | 0 |
| 51 | Trevor Bayne | 0 | -432 | 5 | 0 | 0 | 0 | 2 |
| 52 | Brian Scott | 0 | -432 | 5 | 0 | 0 | 0 | 1 |
| 53 | Ryan Blaney | 0 | -432 | 1 | 0 | 0 | 0 | 0 |
| 54 | Joe Nemechek | 0 | -432 | 8 | 0 | 0 | 0 | 2 |
| 55 | Blake Koch | 0 | -432 | 2 | 0 | 0 | 0 | 0 |
| 56 | J.J. Yeley | 0 | -432 | 2 | 0 | 0 | 0 | 2 |
| 57 | Morgan Shepherd | 0 | -432 | 1 | 0 | 0 | 0 | 1 |
| 58 | Eric McClure | 0 | -432 | 0 | 0 | 0 | 0 | 0 |