GALLERY: Brands Hatch Brabham tribute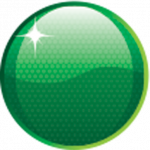 Brands Hatch honoured the life of the late Sir Jack Brabham with an emotional tribute led by David Brabham at the Masters Historic Festival on Sunday.
Attending as guests of honour, David and his son Sam Brabham led a stunning field of Sir Jack's eponymous cars in a parade around the UK circuit, where 'Black Jack' won the 1966 British Grand Prix.
David got behind the wheel of the Martini-liveried Brabham BT45, while Sam joined in the proceedings driving the iconic 1967 Brabham BT24.
"It's been a sad week, we've lost a father and a grandfather, but to see the reaction here at Brands has been phenomenal," said David Brabham.
"For Sam and I to come to Brands Hatch and drive in a parade of Brabham cars has been amazing.
"Sitting on the Brabham Straight at Brands Hatch, a circuit close to my family, and looking over at my son Sam sitting in the Repco-Brabham BT24 was something very special, I have to admit.
"I could see how much it meant to Sam too.
"When we were on the grid and they played the Australian national anthem, everyone cheered and clapped.
"I knew then we were all sharing a moment together and it was great to try and absorb all of that. To be able to share that with Sam, a third generation family driver, was wonderful."
Photos provided by Hildrew/PSP Images