Briscoe fuming after Power collision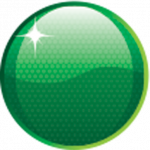 Ryan Briscoe was left seething over a "dumb move" from fellow Australian Will Power in the closing stages of the Indianapolis 500 that cost the Sydney native a top 10 finish.
Briscoe's race had begun with a wild moment on the opening lap that saw his Ganassi entry make light contact with both Jacques Villenueve and the field's third Aussie, James Davison.
Briscoe fought back from the resulting unscheduled green flag pitstop that left him a lap down to run inside the top 10 when the race was stopped nine laps from home.
A collision in the subsequent dash to the flag with Power, who had in turn been recovering from a drive-through penalty for pitlane speeding, saw Briscoe finish just 18th.
"I'm just really upset with the finish," said Briscoe post-race.
"I got a run on (Will) Power and he just completely drove me to the grass and chopped me and broke my front wing.
"It was dangerous driving, and I just can't believe he didn't get a penalty or anything.
"It was just absolutely stupid driving on his part and ruined our race after we did such a good job.
"We went a lap down early and we just waited for that yellow," he continued after a race that went green for its first 150 laps.
"Finally, we got it. I got on the lead lap and basically pass all of these cars again.
"We had such a good car. We got it right up there to eighth at the end there on the final restart.
"Then Power; a dumb move killed our race. It's disappointing, a top 10 (finish) would have been good for the boys today."
Power finished eighth and was left to rue the pitlane penalty, called for entering pit road too fast on Lap 127.
The Team Penske driver had led 22 laps earlier in the afternoon.
"It was unbelievable that it went green for that long," he reflected.
"We just screwed ourselves. A bloody speeding in pit lane penalty just ruined our day. Otherwise, we would have been in great shape.
"We had dropped back a little bit further than we wanted but it wasn't bad.
"I could see the guys in the front dicing back and forth, as I thought it would be."
The result sees Power slip to second in the IndyCar Series points standings behind race winner Ryan Hunter-Reay.