Rosberg retains Monaco pole after inquiry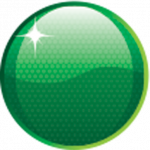 Nico Rosberg will keep his Monaco Grand Prix pole position after stewards declared his incident at the end of qualifying did not deliberately impede team-mate Lewis Hamilton.
The Mercedes driver was the subject of a stewards investigation after he brought out the yellow flags in the dying seconds of qualifying.
Rosberg locked his wheels on his final flying lap which forced the German to take evasive action up an escape road at Mirabeau corner.
The incident occurred just ahead of team-mate Hamilton who was also on his last flying lap, which was fractionally quicker than the provisional polesitter, Rosberg, at sector one.
However, the yellow flags forced Hamilton to abandon the lap which he later claimed would have secured pole position in the post qualifying press conference.
Rosberg denied accusations that he had gone off to disrupt Hamilton's final effort.
After consulting telemetry data, the FIA deemed there was no intent from Rosberg to deliberately impede Hamilton.
"The stewards examined video and telemetry data from the team and FIA and could find no evidence of any offence related to the turn 5 incident, read an FIA statement on the matter.
As a result, Rosberg will keep his pole position with the Brit starting alongside him on the front row for Sunday's race.
Meanwhile, Caterham's Marcus Ericsson has been issued with two penalty points on his licence and will start the race from the pit-lane for his part in a clash with Williams' Felipe Massa in Q1.
The Swede slid into Massa forcing the pair into the barriers at Mirabeau which prevented the Williams driver from taking part in Q2.
Monaco Grand Prix Grid
| | | | | |
| --- | --- | --- | --- | --- |
| Position | Driver | Team | Time | Gap |
| 1 | Nico Rosberg | Mercedes | 1m15.989s | |
| 2 | Lewis Hamilton | Mercedes | 1m16.048s | +0.059s |
| 3 | Daniel Ricciardo | Red Bull-Renault | 1m16.384s | +0.395s |
| 4 | Sebastian Vettel | Red Bull-Renault | 1m16.547s | +0.558s |
| 5 | Fernando Alonso | Ferrari | 1m16.686s | +0.697s |
| 6 | Kimi Raikkonen | Ferrari | 1m17.389s | +1.400s |
| 7 | Jean-Eric Vergne | Toro Rosso-Renault | 1m17.540s | +1.551s |
| 8 | Kevin Magnussen | McLaren-Mercedes | 1m17.555s | +1.566s |
| 9 | Daniil Kvyat | Toro Rosso-Renault | 1m18.090s | +2.101s |
| 10 | Sergio Perez | Force India-Mercedes | 1m18.327s | +2.338s |
| 11 | Nico Hulkenberg | Force India-Mercedes | 1m17.846s Q2 | +1.492s |
| 12 | Jenson Button | McLaren-Mercedes | 1m17.988s Q2 | +1.634s |
| 13 | Valtteri Bottas | Williams-Renault | 1m18.082s Q2 | +1.728s |
| 14 | Romain Grosjean | Lotus-Renault | 1m18.196s Q2 | +1.842s |
| 15 | Pastor Maldonado | Lotus-Renault | 1m18.356s Q2 | +2.002s |
| 16 | Felipe Massa | Williams-Renault | No time   Q2 | |
| 17 | Esteban Gutierrez | Sauber-Ferrari | 1m18.741s Q1 | +1.184s |
| 18 | Adrian Sutil | Sauber-Ferrari | 1m18.745s Q1 | +1.188s |
| 19 | Jules Bianchi | Marussia-Cosworth | 1m19.332s Q1 | +1.775s |
| 20 | Max Chilton | Marussia-Cosworth | 1m19.928s Q1 | +2.371s |
| 21 | Kamui Kobayashi | Caterham-Renault | 1m20.133s Q1 | +2.576s |
| 22 | Marcus Ericsson | Caterham-Renault | 1m21.732s Q1 | +4.175s |