Rosberg Monaco pole under investigation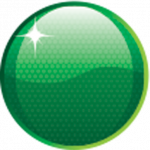 Nico Rosberg's Monaco pole position is being investigated by the stewards after the Mercedes driver caused a yellow flag incident in the final seconds of qualifying.
Rosberg locked his brakes on his final flying lap in Q3 at Mirabeau corner which forced the German, who was holding provisional pole, to take evasive action up an escape road.
The mistake brought out the yellow flags while his team-mate Lewis Hamilton was on his final flying lap.
Following a tension filled post qualifying press conference Hamilton claimed he would have taken pole away from his team-mate if Rosberg had not brought out the yellow flags.
The incident forced the Brit to back off on his flying lap which was marginally quicker than his rival in sector one.
"Nico has been quick all weekend and I've been working away with it all weekend," said Hamilton.
"I knew starting the last lap that this was it, and I was two [hundredths] up.
"I was on the pole lap, but I guess it doesn't matter."
Rosberg is adamant there was no malice in the incident confirming it was purely a driver error that saw him lock his brakes.
"I tried to make it, but turned out as I was going to hit the tyre wall," said Rosberg.
"It was close but I managed to go into the escape road.
"I know that I had a really good banker in there, so I tried to push that little bit more and went over the edge."
As a result, stewards will now investigate the incident to work out if the Mercedes driver deliberately impeded Hamilton.