Grove and McLaughlin win Carrera Cup at Phillip Island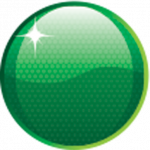 Stephen Grove and V8 young gun Scott McLaughlin have combined to win the Carrera Cup mini-enduro round at Phillip Island after another dramatic race.
Grove and McLaughlin finished third in yesterday crash-fest opener, before being runners-up in today's final race, behind the combination of Shane Smollen and Nick Percat.
After a morning thunder storm crews were left scratching their heads whether to start on wet or slick tyres, with dry rubber appearing the best option from the start.
Reduced to 50-minutes from the original one-hour scheduled event; due to a thunderstorm prior to the race forced trackside officials under cover. It was David Reynolds who got himself into the lead before the race literally came alight when Nick Foster's 911 pulled over and went up in flames. Track crew extinguished the fire, but not before significant damage was caused.
The long safety car period allowed Smollen to come to the pits and change from wet to dry rubber. Once the race was re-started, driver changes were allowed and Percat took the wheel and went on a charge.
Reynolds great run at the front ended when co-driver Tony Walls left the track and went into gravel trap. This left race #1 winner Max Twigg in the Craig Baird entry in the lead, while a group of professional drivers hunted him down.
Percat moved ahead of Shae Davies on lap #17, before taking the lead on the next tour.
Attention then switched to McLaughlin who passed championship leader Warren Luff and then moved ahead of Davies. Meantime Twigg fell back to sixth behind Steve Richards and out of the lead for the overall weekend points.
With minutes remaining McLaughlin chased down Percat, but his fellow V8 Supercar driver was too cagey and took the chequered flag. It was regular Shane Smollen's first overall race win in the Carrera Cup.
On a weekend where plenty of damage was caused, one of standout performances came from Renee Gracie who finished third overall in the professional ranks with co-driver Tim Miles.
The series switches back to a traditional single-driver, three -race event as part of the V8 meeting on the street of Townsville in July.
VIDEO: Grove and McLaughlin speak after taking the overall round win

VIDEO: Smollen and Percat speak after winning the Sunday race

Race 2-up:  Carrera Cup – Phillip Island 
| | | | |
| --- | --- | --- | --- |
| Pos |  No | Drivers | Team |
| 1 |  56 |  S.Smollen/N.Percat | McGrath Real Estate Agents |
| 2 |   4 |  S.Grove/S.McLaughlin | Grove Group |
| 3 |   7 |  W.Luff/G.Emery | No Second Chance/Phase 8 |
| 4 |  88 |  S.Davies/A.Gowans | Davbridge Constructions |
| 5 |  12 |  S.Richards/D.Flack | Laser Plumbing & Electrical |
| 6 |   1 |  C.Baird/M.Twigg | Bonaire / Wilson Security |
| 7 |  11 |  A.Samadi/J.Reid | Royal Purple Oil/Garth Walden |
| 8 |  13 |  J.Bergmuller/D.Wood | Porsche Centre Brighton |
| 9 |  26 |  M.Almond/J.Karytinos | Copyworld |
| 10 |   5 |  T.Walls/D.Reynolds | Objective Racing |
| 11 |  55 |  R.Gracie/T.Miles | Fujitsu Racing |
| 12 |  23 |  R.Lago/D.Russell | JBS Australia |
| 13 |  45 |  D.Padayachee/N.Muston | VIP Petfoods |
| 14 |  27 |  S.Power/J.Koundouris | Childhood Cancer Association |
| DNF | 777 |  Nick Foster | Bob Jane T-Marts |
| DNF |  77 |  Rodney Jane | Bob Jane T-Marts |
| DNF |  22 |  Brenton Ramsay | V.I.P. Home Services |
| DNF |  24 |  Tony Bates | Alternative Freight Services/A |
Carrera Cup – Standings
| | | |
| --- | --- | --- |
| Pos | Driver | Points |
| 1 | Warren Luff | 426 |
| 2 | Steven Richards | 372 |
| 3 | Craig Baird | 329 |
| 4 | Nick Foster | 294 |
| 5 | Sam Power | 290 |
| 6 | Nick McBride | 279 |
| 7 | Stephen Grove | 236 |
| 8 | Shae Davies | 202 |
| 9 | James Bergmuller | 191 |
| 10 | Michael Almond | 180.5 |