Weather mixes-up Carrera Cup qualifying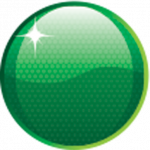 Nick Foster and Ryan Simpson will start off pole for the opening race of the Porsche Carrera Cup mini-enduro at Phillip Island after both qualifying session this morning were weather affected.
With the times combined from both drivers, the professionals were the first cars out on track with Steve Richards setting the pace in damp conditions. As the track tried all crews switched to slicks, but no one could make a dent on the time sheets.
As the elite drivers took to the cars in the second session, light rain hit the track. Adam Gowens started the session on wets and quickly went to the top of the sheets in the 911 he is sharing with Shae Davies. With the exception of Simpson, the rest of the field dived for the pits to put on wets.
Simpson, who stayed on track throughout the entire 15-minute session, found himself in the box seat in the final minutes as the sun returned and the rest of the field on the wet tyres cleared dry line.
The qualifying sessions had a number of incidents with Scott McLaughlin setting the third fastest time in the first segment, to only have his time excluded after missing a call to the weight scales. He will be joined off the rear by David Reynolds whose co-driver Tony Walls found the sand trap on his first flying lap in the second qualifying.
Championship leader Warren Luff will start seventh, while multiple champion Craig Baird will come from 11th.
With the tricky weather set in for the day, making the right call on pit strategy and tyres will be crucial in the final outcome of the opening one-hour race from 12.50pm.
VIDEO: Qualifying wrap

Line-up:  Carrera Cup – Phillip Island 
| | | | |
| --- | --- | --- | --- |
| Pos |  No. | Drivers | Team |
| 1 | 777 |  N.Foster/R.Simpson |  Bob Jane T-Marts |
| 2 |  88 |  S.Davies/A.Gowans |  Davbridge Constructions |
| 3 |  12 |  S.Richards/D.Flack |  Laser Plumbing & Electrical |
| 4 |  45 |  D.Padayachee/N.Muston |  VIP Petfoods |
| 5 |  24 |  T.Bates/D.Gaunt |  Alternative Freight Services/A |
| 6 |  77 |  N.McBride/R.Jane |  Bob Jane T-Marts |
| 7 |   7 |  W.Luff/G.Emery |  No Second Chance/Phase 8 |
| 8 |  29 |  M.Patrizi/T.Bayliss |  Onsite Rental Group |
| 9 |  23 |  R.Lago/D.Russell |  JBS Australia |
| 10 |  13 |  J.Bergmuller/D.Wood |  Porsche Centre Brighton |
| 11 |   1 |  C.Baird/M.Twigg |  Bonaire / Wilson Security |
| 12 |  56 |  S.Smollen/N.Percat |  McGrath Real Estate Agents |
| 13 |   9 |  M.Cini/D.Fiore |  Hallmarc |
| 14 | 27 | S. Power/J. Koundouris | Childhood Cancer Assocaition |
| 15 |  26 |  M.Almond/J.Karytinos |  Copyworld |
| 16 |  11 |  A.Samadi/J.Reid |  Royal Purple Oil/Garth Walden |
| 17 |  22 |  B.Ramsay/J.Bright |  V.I.P. Home Services |
| 18 |  55 |  R.Gracie/T.Miles |  Fujitsu Racing |
| 19 |   5 |  T.Walls/D.Reynolds |  Objective Racing |
| 20 |   4 |  S.Grove/S.McLaughlin |  Grove Group |