Rosberg triumphs in Monaco Mercedes duel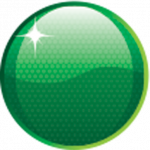 Nico Rosberg will start the Monaco Grand Prix from pole position after edging his team-mate Lewis Hamilton in a hard fought qualifying session.
The battle for pole position once again came down to a straight fight between the Mercedes drivers but it was Rosberg who triumphed.
Despite a mistake on his final flying lap, the German pipped his team-mate by just 0.059 seconds to secure his sixth pole of his F1 career.
Rosberg missed his braking point at Mirabeau corner which brought out the yellow flags with just 30 seconds of the session remaining, which ultimately ended the Brit's hopes of beating the time with his final effort.
Red Bull Racing's Daniel Ricciardo was third fastest as he out-qualified his reigning world champion team-mate Sebastian Vettel, who will start from fourth.
Ferrari's Fernando Alonso was fifth just ahead of his team-mate Kimi Raikkonen, while Toro Rosso's Jean-Eric Vergne produced the surprise of the session by securing seventh spot.
McLaren's Kevin Magnussen was eighth while Daniil Kvyat secured ninth despite the Russian losing his nose after a brush with the barriers in Q1. Force India's Sergio Perez rounded out the top 10.
Nico Hulkenberg just missed out on Q3 in 11th position ahead of the struggling McLaren of Jenson Button and Williams' Valtteri Bottas.
Lotus were unable to build on the strong showing in Spain two weeks ago with Romain Grosjean and Pastor Maldonado only able to secure 14th and 15th spots on the grid respectively.
A collision between Caterham's Marcus Ericsson and Williams' Felipe Massa brought out the yellow flags for a second time in Q1. The Brazilian was collected by Ericsson at Mirabeau sending the pair into the barriers.
Massa had done enough to progress to Q2 but the Williams driver was unable to bring the car back to the pits which ruled him out of qualifying. As a result, he will start from 16th on the grid.
The incident will be investigated by the stewards.
Esteban Gutierrez and his Sauber team-mate Adrain Sutil failed to progress to Q2 along with both Caterhams and Marussias.
Monaco Grand Prix Qualifying Results
| | | | | |
| --- | --- | --- | --- | --- |
| Position | Driver | Team | Time | Gap |
| 1 | Nico Rosberg | Mercedes | 1m15.989s | |
| 2 | Lewis Hamilton | Mercedes | 1m16.048s | +0.059s |
| 3 | Daniel Ricciardo | Red Bull-Renault | 1m16.384s | +0.395s |
| 4 | Sebastian Vettel | Red Bull-Renault | 1m16.547s | +0.558s |
| 5 | Fernando Alonso | Ferrari | 1m16.686s | +0.697s |
| 6 | Kimi Raikkonen | Ferrari | 1m17.389s | +1.400s |
| 7 | Jean-Eric Vergne | Toro Rosso-Renault | 1m17.540s | +1.551s |
| 8 | Kevin Magnussen | McLaren-Mercedes | 1m17.555s | +1.566s |
| 9 | Daniil Kvyat | Toro Rosso-Renault | 1m18.090s | +2.101s |
| 10 | Sergio Perez | Force India-Mercedes | 1m18.327s | +2.338s |
| 11 | Nico Hulkenberg | Force India-Mercedes | 1m17.846s Q2 | +1.492s |
| 12 | Jenson Button | McLaren-Mercedes | 1m17.988s Q2 | +1.634s |
| 13 | Valtteri Bottas | Williams-Renault | 1m18.082s Q2 | +1.728s |
| 14 | Romain Grosjean | Lotus-Renault | 1m18.196s Q2 | +1.842s |
| 15 | Pastor Maldonado | Lotus-Renault | 1m18.356s Q2 | +2.002s |
| 16 | Felipe Massa | Williams-Renault | No time   Q2 | |
| 17 | Esteban Gutierrez | Sauber-Ferrari | 1m18.741s Q1 | +1.184s |
| 18 | Adrian Sutil | Sauber-Ferrari | 1m18.745s Q1 | +1.188s |
| 19 | Jules Bianchi | Marussia-Cosworth | 1m19.332s Q1 | +1.775s |
| 20 | Max Chilton | Marussia-Cosworth | 1m19.928s Q1 | +2.371s |
| 21 | Kamui Kobayashi | Caterham-Renault | 1m20.133s Q1 | +2.576s |
| 22 | Marcus Ericsson | Caterham-Renault | 1m21.732s Q1 | +4.175s |