Ganassi pair finish 1-2 on Carb Day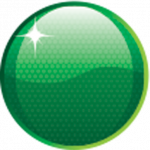 Tony Kanaan and reigning series champion Scott Dixon were the fastest pair in final preparations for the Indy 500 on Carb Day.
In the final practice session topping off the marathon build-up to the 200-lap race, Kanaan produced the fastest speed at (227.838mph) 366.67km/h.
Kanaan, the reigning Indy 500 champion, edged Dixon who recorded 227.773 (366.57).
Townsend Bell claimed third fastest in one of the extra KV Racing machines with the other being driven by Australian James Davison who again did a superb job to finish 22nd in the 33-car field.
Davison was then forced to sit out the final 20 minutes of the session following a mechanical issue which developed in his Chevy.
"We had our session cut short by 20 minutes with a starter issue," Davison said.
"That precluded us from making further headway on our car setup for the race.
"My goal is a top 15 (finish in the race).
"It's my rookie race, I haven't raced on an oval in five years and I'm (on) the shortest program of the month.
"As the race goes on I'm gong to learn more and gain more confidence with that and hopefully a little more speed."
Earlier Davison formally unveiled the decal he is running to honour Sir Jack Brabham, Australia's triple F1 world champion, who died on May 19 at his Gold Coast home aged 88.
Triple Indy 500 winner Helio Castroneves (Team Penske) was fourth ahead of the improving Mikhail Aleshin (Schmidt Honda).
Will Power, who will start on the front row with Ed Carpenter and James Hinchcliffe, was 11th fastest.
Hinchcliffe and Carpenter were 12th and 13th best respectively with the third Australian, Ryan Briscoe, finishing off his preparations 16th fastest.
Kurt Busch, who is doing double duty with the Coca-Cola 600 at Charlotte, was 15th fastest in the Andretti Autosport Honda.
See below for final practice results
| | | | |
| --- | --- | --- | --- |
|  1 | Tony Kanaan | Ganassi/Chevy | 227.838mph |
|  2 | Scott Dixon | Ganassi/Chevy | 227.773 |
|  3 | Townsend Bell | KV/Chevy | 227.221 |
|  4 | Helio Castroneves | Penske/Chevy | 226.187 |
|  5 | Mikhail Aleshin | Schmidt/Honda | 226.045 |
|  6 | Ryan Hunter-Reay | Andretti/Honda | 225.810 |
|  7 | Marco Andretti | Andretti/Honda | 225.800 |
|  8 | Alex Tagliani | Fisher/Honda | 225.598 |
|  9 | Juan Pablo Montoya | Penske/Chevy | 225.452 |
| 10 | Josef Newgarden | Fisher/Honda | 225.245 |
| 11 | Will Power | Penske/Chevy | 225.212 |
| 12 | James Hinchcliffe | Andretti/Honda | 224.910 |
| 13 | Ed Carpenter | Carpenter/Chevy | 224.898 |
| 14 | Buddy Lazier | Lazier/Chevy | 224.812 |
| 15 | Kurt Busch | Andretti/Honda | 224.684 |
| 16 | Ryan Briscoe | Ganassi/Chevy | 224.585 |
| 17 | JR Hildebrand | Carpenter/Chevy | 224.507 |
| 18 | Simon Pagenaud | Schmidt/Honda | 224.490 |
| 19 | Jack Hawksworth | Herta/Honda | 224.263 |
| 20 | Justin Wilson | Coyne/Honda | 224.209 |
| 21 | Carlos Huertas | Coyne/Honda | 223.977 |
| 22 | James Davison | KV/Chevy | 223.947 |
| 23 | Takuma Sato | Foyt/Honda | 223.895 |
| 24 | Oriol Servia | Rahal/Honda | 223.677 |
| 25 | Pippa Mann | Coyne/Honda | 223.346 |
| 26 | Charlie Kimball | Ganassi/Chevy | 223.224 |
| 27 | Sebastien Bourdais | KV/Chevy | 223.223 |
| 28 | Carlos Munoz | Andretti/Honda | 223.220 |
| 29 | Martin Plowman | Foyt/Honda | 223.127 |
| 30 | Jacques Villeneuve | Schmidt/Honda | 223.123 |
| 31 | Graham Rahal | Rahal/Honda | 222.400 |
| 32 | Sage Karam | Ganassi/Chevy | 222.329 |
| 33 | Sebastian Saavedra | KV/Chevy | 222.190 |