Q&A: David Brabham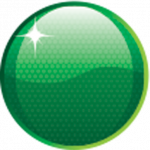 David Brabham, the son of triple F1 world champion Sir Jack Brabham, has given a fascinating insight into how his legendary father influenced his career.
The youngest of Brabham's three boys  went on to enjoy a successful career in motor racing culminating with drives in Formula 1 and a much feted sports car career culminating with outright victory at the 2009 Le Mans 24 Hours.
Brabham will lead a tribute at the family's second home at Brands Hatch this weekend when he drives a 1967 Brabham BT24 around the UK circuit in honour of his dad who died aged 88 at his Gold Coast home earlier this week.
In an exclusive interview provided by Brands Hatch, David sheds light on what it was like growing up with a world champion dad and how he played a part in shaping his motor racing career.
Q: When did you first realise that your dad was famous?
DAVID BRABHAM: I do remember when I was young – I was born here (England) and then I left when I was five, so I don't remember a great deal here in the UK.
But when I arrived in Australia when I was eight or nine, I started to notice more by the fact that every time we would go anywhere a lot of people would stare at my father or come up and ask for an autograph.
I guess that was the first time I started to really think that this is a bit odd.
As a kid you don't really understand what's going on, but obviously as I got a bit older you start to understand it a bit more and I guess even today speaking and having seen the response from around the world, I guess it's only hit me now really how big a name he was.
Q: How did your father help your own racing career?
BRABHAM: Well he certainly didn't help when I said that I wanted to try go-karting, mainly because I was really being groomed to be a farmer, having gone through agricultural boarding school to learn about sheep, wool and growing crops, because we had a 4,50 acre farm.
Dad never pushed any of us into racing, and it wasn't until I went to America to see Geoff racing that I saw a go-kart for the first time.
Having been in the agricultural world for quite some time in my youth, I never really knew or understood much about racing.
The first time I ever saw a racing go-kart, I didn't know people raced them, that was how removed I was, so when I came back and said I'd like to have a go he just fell off his chair.
I actually went karting on my own, I convinced a neighbour to buy a go-kart with me, a second-hand go-kart, and off we went.
Dad came to the very first test reluctantly, and he saw straight away that I had an ability and he started to get behind me when it all started to get a bit serious.
He was convinced that I actually really wanted it and that's when he started to help out, certainly when I was in Australia, less so when I arrived over in the UK.
Q: You made your F1 debut in a Brabham in 1990 and although it wasn't the force that it was when your dad was in control, how special did it feel to drive for the team?
BRABHAM: A very special moment, I remember the very first test at Silverstone sitting in the BT58, which was the car that they raced the year before I'd gone there, which was a fantastic little car.
Just sitting there and seeing the Brabham 'hissing sid' logo in front of me on the steering wheel was very special.
Q: You returned to F1 in 1994 with Simtek and at Imola your team-mate Roland Ratzenberger was killed in qualifying. Your dad lost a couple of team-mates and friends. Was there any advice for you during that dark weekend?
BRABHAM: I guess both my parents had gone through that so in talking to them about it, they had an interesting attitude of 'it kind of just happens, get on with it' type of thing.
Both my Mum and Dad were very similar in that vein, obviously unfortunate, but life moves on.
They've seen it all, they know they've got to pick things up and don't let it change your life too much, just keep doing what you love doing.
Q: After F1 you moved onto touring cars and sports cars and your career really took off. Did your father come to many of your races at this time?
BRABHAM: We always kept in contact and he was very keen.
So was my mum on how we were all doing as kids, as during that time we were all still racing.
In terms of coming to the races not a lot, to be honest with you.
When I was doing Formula 3, I used to see my dad a little bit more and he'd sort of pop up when I was on the grid and I'd go 'there's dad', I didn't even know he was turning up.
But they weren't around the race track when I was racing much, they just let me get on with it and watched from afar.
Q: Now your son Sam is racing in British Formula Ford, we have another Brabham generation. Has this given you an insight on how your father felt about you racing?
BRABHAM: Oh yes! In many ways – there were certain things that my dad could see me doing that either pleased him or not and now having seen my son go through it I feel like I'm reliving my father's life in that sense.
It's quite interesting, that's for sure.
Obviously it came from Sam that he wanted to pursue the career in racing, and I'm trying to support him as much as I can.
Up until his death, dad was delighted to see how well Matthew (older brother Geoff's son) and Sam were doing as well as the other kids who aren't in racing, as my son Finn's into cricket, he was always keen to see how they were doing.
This weekend you will be driving the 1967 Brabham BT24 in a tribute parade at Brands Hatch. What are your feelings about this?
BRABHAM: I think it will be one of the most emotional times I'll have.
With dad's passing seeing the response around the world from people sending their thoughts and emotions, it's been quite incredible.
So to go to Brands Hatch, which really was a second home for the family, because dad had a fantastic relationship with former circuit owner John Webb for a very long time. The main straight's named after him.
When I first came to England I lived at Brands Hatch for a month with Gary, we were both instructors at Brands Hatch, the family has won a lot at Brands Hatch, so it's a very special place for us.
To go to Brands Hatch and drive one of dad's old Brabham cars at a time like this after his passing – it's going to be difficult to keep the emotions at bay, that's for sure.