Baird and Twigg win Carrera Cup smash fest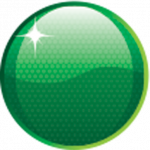 Craig Baird and Max Twigg showed their class and experience to win what could be the most expensive race in Australian Carrera Cup history at Phillip Island.
Only 10 of the 20 starters finished after accidents which eliminated, amongst others, the series' top three Warren Luff, Steven Richards and Nick Foster.
Starting 11th, Twigg kept his nose clean while on just the second lap the first of many incidents occurred when Roger Lago, Tony Walls and Jonny Reid came together.
A Safety Car to retrieve John Karytinos' car brought about a wild re-start that saw Michael Patrizi, Luff, Daniel Gaunt, Tony Bates and Dean Fiore all come together at Honda Corner.
Luff was sent to the local Phillip Island Hospital for scans and was cleared of any serious injuries.
However, he will not be able to race in the Australian GT 101 this afternoon, where he was due to start from pole.
A long Safety Car period meant the compulsory driver change occurred later than planned.
Richards was battling with Shae Davies for the lead when they handed over to their co-drivers.
Davies' co-driver Adam Gowens then crashed coming out of MG before Damian Flack, in the Richards car, was involved in an incident that eliminated pole-sitter Nick Foster and leading elite driver Shane Smollen.
Through all this came the Scott McLaughlin/Stephen Grove entry, which started off the back row of the grid to lead the race.
With Baird replacing Twigg, the reigning champion reeled-in Grove and was not headed for the duration.
Sam Power moved to second, demoting Grove to the final spot on the podium.
The race ended behind the Safety Car after a heavy accident to former World Superbike Champion Troy Bayliss, who crashed at the Hayshed in the Patrizi entry.
Bayliss also underwent a medical examination and was cleared of serious injury.
VIDEO: Max Twigg and Craig Baird wrap-up the opening race from Phillip Island

Race 1-up:  Carrera Cup – Phillip Island 
| | | | |
| --- | --- | --- | --- |
| Pos |  No | Drivers | Team |
| 1 |   1 |  C.Baird/M.Twigg |  Bonaire / Wilson Security |
| 2 |  27 |  S.Power/J.Koundouris |  Childhood Cancer Association |
| 3 |   4 |  S.Grove/S.McLaughlin |  Grove Group |
| 4 |  13 |  J.Bergmuller/D.Wood |  Porsche Centre Brighton |
| 5 |  77 |  N.McBride/R.Jane |  Bob Jane T-Marts |
| 6 |  55 |  R.Gracie/T.Miles |  Fujitsu Racing |
| 7 |  22 |  B.Ramsay/J.Bright |  V.I.P. Home Services |
| 8 |   5 |  T.Walls/D.Reynolds |  Objective Racing |
| 9 |  11 |  A.Samadi/J.Reid |  Royal Purple Oil/Garth Walden |
| 10 |  26 |  M.Almond/J.Karytinos |  Copyworld |
| DNF |  29 |  M.Patrizi/T.Bayliss |  Onsite Rental Group |
| DNF | 777 |  N.Foster/R.Simpson |  Bob Jane T-Marts |
| DNF |  56 |  S.Smollen/N.Percat |  McGrath Real Estate Agents |
| DNF |  12 |  S.Richards/D.Flack |  Laser Plumbing & Electrical |
| DNF |  45 |  D.Padayachee/N.Muston |  VIP Petfoods |
| DNF |  88 |  S.Davies/A.Gowans |  Davbridge Constructions |
| DNF |  24 |  Dan Gaunt (NZ) |  Alternative Freight Services/A |
| DNF |   7 |  Warren Luff (Qld) |  No Second Chance/Phase 8 |
| DNF |   9 |  Dean Fiore (Vic) |  Hallmarc |
| DNF |  23 |  Roger Lago (Qld) |  JBS Australia |