Slade's weekend in Porsche event over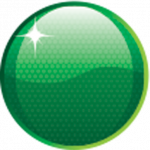 Tim Slade has been the pacesetter during practice for the mini-enduro Carrera Cup event at Phillip Island, but his weekend is over after regular driver Adrian Mastronado crashed the Porsche late in the final session.
The two-driver race has attracted some of the best V8 drivers including Scott McLaughlin, David Reynolds, Jason Bright, Dale Wood and Nick Percat.
In drying conditions, Slade turned heads in the opening all-professional driver practice finishing the session 1.2-seconds clear of championship leader Warren Luff.
The second session for the elite drivers was run in the wet with Neale Muston, who is sharing with Duvashen Padayachee, fastest from former World Superbike Champion, who is this weekend teaming-up with Michael Patrizi.
The final session of the day was in bright sunshine and this allowed all teams for the first time to run a dry set-up on slick tyres. The session was for both professional and elite drivers in the cars with all teams also practicing pit stops and changes.
Slade set the fastest time early as most teams ran their professional drivers first out. After the driver changes there were a number of incidents with David Reynolds's co-driver Tony Walls having a high-speed spin coming onto the front straight before the red flag was waved for the Mastronado crash at Lukey Heights.
Tomorrow will feature separate qualifying sessions for each driver with the combined times making up the grid.
The first of two one-hour races will be run at 12.50pm tomorrow.
VIDEO: Friday Carrera Cup wrap

PRACTICE 3 : Carrera Cup – Phillip Island 
| | | | | | |
| --- | --- | --- | --- | --- | --- |
| Pos |   | Drivers | Team | Time | Gap |
| 1 |  39 |  A.Mastronado/T.Slade |  Veritas | 1:30.5746 | |
| 2 |   7 |  W.Luff/G.Emery |  No Second Chance/Phase 8 | 1:31.2722 | 0:00.6976 |
| 3 |   5 |  T.Walls/D.Reynolds |  Objective Racing | 1:31.4076 | 0:00.8330 |
| 4 |   4 |  S.Grove/S.McLaughlin |  Grove Group | 1:31.5727 | 0:00.9981 |
| 5 | 777 |  N.Foster/R.Simpson |  Bob Jane T-Marts | 1:31.6314 | 0:01.0568 |
| 6 |  88 |  S.Davies/A.Gowans |  Davbridge Constructions | 1:32.0399 | 0:01.4653 |
| 7 |  12 |  S.Richards/D.Flack |  Laser Plumbing & Electrical | 1:32.0863 | 0:01.5117 |
| 8 |  56 |  S.Smollen/N.Percat |  McGrath Real Estate Agents | 1:32.1229 | 0:01.5483 |
| 9 |  22 |  B.Ramsay/J.Bright |  V.I.P. Home Services | 1:32.1408 | 0:01.5662 |
| 10 |  23 |  R.Lago/D.Russell |  JBS Australia | 1:32.2506 | 0:01.6760 |
| 11 |  24 |  T.Bates/D.Gaunt |  Alternative Freight Services/A | 1:32.3897 | 0:01.8151 |
| 12 |   9 |  M.Cini/D.Fiore |  Hallmarc | 1:32.4288 | 0:01.8542 |
| 13 |  77 |  N.McBride/R.Jane |  Bob Jane T-Marts | 1:32.7754 | 0:02.2008 |
| 14 |   1 |  C.Baird/M.Twigg |  Bonaire / Wilson Security | 1:32.8094 | 0:02.2348 |
| 15 |  11 |  A.Samadi/J.Reid |  Royal Purple Oil/Garth Walden | 1:32.8559 | 0:02.2813 |
| 16 |  45 |  D.Padayachee/N.Muston |  VIP Petfoods | 1:32.9562 | 0:02.3816 |
| 17 |  26 |  M.Almond/J.Karytinos |  Copyworld | 1:33.0152 | 0:02.4406 |
| 18 |  13 |  J.Bergmuller/D.Wood |  Porsche Centre Brighton | 1:33.2931 | 0:02.7185 |
| 19 |  29 |  M.Patrizi/T.Bayliss |  Onsite Rental Group | 1:33.4063 | 0:02.8317 |
| 20 |  55 |  R.Gracie/T.Miles |  Fujitsu Racing | 1:36.6352 | 0:06.0606 |