New Dallara Indy Lights chassis uncovered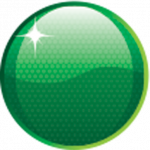 The Indy Lights Championship has unveiled its 2015 Dallara IL-15 chassis, marking the first time the series has run an all-new car for 13 years.
It replaces the Dallara which has been used in IndyCar's feeder category since 2002 and will be in use to co-incide with the 30th season of the Indy Lights category.
The car was unveiled ahead of the series' signature Freedom 100 race at Indianapolis by Dan Andersen, Dallara chief executive Andrea Pontremoli and project leader Tony Cotman.
Andersen is the owner and chief executive of Andersen Promotions which oversees the Mazda Road To Indy ladder system.
The Dallara IL-15 was conceived as a collaborative effort between Dallara's headquarters in Italy, and Dallara LLC, located near the Indianapolis Motor Speedway where all cars will be assembled.
"This is an important day in the tremendous history of Indy Lights," Andersen said.
"Choosing Dallara as our chassis partner for the new Indy Lights car has turned out to be a great decision.
"They have crafted a state-of-the-art race car with the latest technology and safety enhancements which will provide the necessary training as we develop the next crop of Verizon IndyCar Series drivers."
See below for Dallara IL-15 specifications:
Top Speed: 200 mph
Design: Carbon chassis and bodywork
Weight: 635kg
Length: 4876mm
Width: 1930mm
Transmission: 6-speed semi-automatic
Engine: 2.0 litre, turbocharged four-cylinder
Horsepower: 330kW plus 36.7kW Push-to-Pass
Design: All aluminum
Weight: 104kg dry
Features: Carbon plenum, carbon inlet runner and trumpets and "drive-by-wire" throttle control
Electronics: AER with full active-knock control, ignition-angle learning, advanced boost control and
integrated gear-shift strategies
Tyres: Slick/rain tires co-branded Cooper/Indy Lights as manufactured by Cooper Tyres