Johnson on pole for Coke 600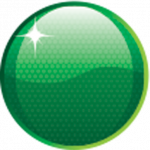 Six-Time champion Jimmie Johnson has scored pole position for the longest race in NASCAR, the Coca-Cola 600 at Charlotte Motor Speedway.
Johnson won the Coors Light Pole Award in the only Thursday's qualifying session of the season and was held during the evening.
It is Johnson's first pole of the season and his fourth at the track.
Incredibly Johnson is still to win a race this season and that will be mandatory if he is to fight for the championship under the rules where only race winners qualify for 'The Chase.'
"It certainly shows that we're going to be strong this weekend," Johnson said.
"I don't know that it sends the same message that winning two or three races will send. But I would love to rattle off two or three wins and have people fear the No. 48 as they have in the past. I don't think a pole position does that to the garage area, but you have to start somewhere."
Lining up second on Sunday will be Team Penske driver Brad Keselowski.
At the end of the second round, Danica Patrick was fastest, but after the third round she finished fourth and will line up next to Kasey Kahne. Clint Bowyer rounds out the starting top five.
Australia's Marcos Ambrose will have a strong starting spot from ninth.
"That was pretty good. We're a real race team," said Ambrose.
"We had a tough practice and made some big changes to the car and showed our strength today by getting to the last qualifying group. I wanted to be high on the grid, but I'll take it.
"If you told me I was gonna start top-10 I would have taken it before the session started, so I'm pretty pleased. We have a great shot at it on Sunday night and I'm looking forward to it."
Kurt Busch, who will be doing the double with the Indianapolis 500, qualified 28th. However, he will start off the back as he will not be able to attend the driver's meeting prior to the race as he will still be returning from Indy.
The Coca-Cola 600 will be run mid-morning Australian Eastern Time.
VIDEO: Jimmie Johnson on pole for Coke 600
QUALIFYING: Coca-Cola 600 – Charlotte Motor Speedway
| | | | | | | | |
| --- | --- | --- | --- | --- | --- | --- | --- |
| POS | Car # | Driver | Make | Sponsor | MPH | Best Time | Behind |
| 1 | 48 | Jimmie Johnson | Chevrolet | Lowe's Patriotic | 194.911 | 27.705 | Leader |
| 2 | 2 | Brad Keselowski | Ford | Miller Lite | 194.567 | 27.754 | –0.049 |
| 3 | 5 | Kasey Kahne | Chevrolet | Farmers Insurance/Thankamillionteachers.com | 193.618 | 27.890 | –0.185 |
| 4 | 10 | Danica Patrick | Chevrolet | GoDaddy | 193.334 | 27.931 | –0.226 |
| 5 | 15 | Clint Bowyer | Toyota | Cherry 5-Hour ENERGY for Special Ops Warrior Foundation | 193.244 | 27.944 | –0.239 |
| 6 | 11 | Denny Hamlin | Toyota | FedEx Office | 193.119 | 27.962 | –0.257 |
| 7 | 18 | Kyle Busch | Toyota | M&M's | 193.092 | 27.966 | –0.261 |
| 8 | 22 | Joey Logano | Ford | Pennzoil Platinum | 192.472 | 28.056 | –0.351 |
| 9 | 9 | Marcos Ambrose | Ford | Twisted Tea | 191.673 | 28.173 | –0.468 |
| 10 | 88 | Dale Earnhardt Jr | Chevrolet | National Guard/Superman | 191.272 | 28.232 | –0.527 |
| 11 | 4 | Kevin Harvick | Chevrolet | Budweiser Folds of Honor | 193.959 | 27.841 | –0.136 |
| 12 | 20 | Matt Kenseth | Toyota | Home Depot Husky | 192.898 | 27.994 | –0.289 |
| 13 | 43 | Aric Almirola | Ford | United States Air Force | 192.692 | 28.024 | –0.319 |
| 14 | 21 | Trevor Bayne | Ford | Motorcraft / Quick Lane Tire & Auto Center | 192.486 | 28.054 | –0.349 |
| 15 | 78 | Martin Truex Jr | Chevrolet | Furniture Row | 192.438 | 28.061 | –0.356 |
| 16 | 55 | Brian Vickers | Toyota | Aaron's Dream Machine | 192.027 | 28.121 | –0.416 |
| 17 | 51 | Justin Allgaier | Chevrolet | Hendrickcars.com | 191.945 | 28.133 | –0.428 |
| 18 | 14 | Tony Stewart | Chevrolet | Bass Pro Shops-Mobil 1 Chevrolet | 191.925 | 28.136 | –0.431 |
| 19 | 33 | Brian Scott | Chevrolet | Shore Lodge | 191.884 | 28.142 | –0.437 |
| 20 | 47 | AJ Allmendinger | Chevrolet | Bush Beans | 191.829 | 28.150 | –0.445 |
| 21 | 27 | Paul Menard | Chevrolet | Serta / Menards | 191.707 | 28.168 | –0.463 |
| 22 | 99 | Carl Edwards | Ford | Fastenal | 189.980 | 28.424 | –0.719 |
| 23 | 17 | Ricky Stenhouse Jr | Ford | Fastenal | 189.208 | 28.540 | –0.835 |
| 24 | 16 | Greg Biffle | Ford | Fastenal | 184.344 | 29.293 | –1.588 |
| 25 | 42 | Kyle Larson | Chevrolet | Target | 190.840 | 28.296 | –0.591 |
| 26 | 1 | Jamie McMurray | Chevrolet | CESSNA | 190.255 | 28.383 | –0.678 |
| 27 | 24 | Jeff Gordon | Chevrolet | Drive to End Hunger | 189.673 | 28.470 | –0.765 |
| 28 | 41 | Kurt Busch | Chevrolet | Haas Automation Made in America | 189.553 | 28.488 | –0.783 |
| 29 | 23 | Alex Bowman | Toyota | Dr. Pepper Toyota Camry | 189.514 | 28.494 | –0.789 |
| 30 | 95 | Michael McDowell | Ford | JPO Absorbents | 189.148 | 28.549 | –0.844 |
| 31 | 26 | Cole Whitt | Toyota | Speed Stick Toyota Camry | 189.115 | 28.554 | –0.849 |
| 32 | 3 | Austin Dillon | Chevrolet | Cheerios | 189.062 | 28.562 | –0.857 |
| 33 | 38 | David Gilliland | Ford | Love's Travel Stops | 188.732 | 28.612 | –0.907 |
| 34 | 13 | Casey Mears | Chevrolet | No. 13 GEICO Chevrolet SS | 188.534 | 28.642 | –0.937 |
| 35 | 34 | David Ragan | Ford | Taco Bell | 188.455 | 28.654 | –0.949 |
| 36 | 83 | Ryan Truex | Toyota | Burger King Toyota | 188.422 | 28.659 | –0.954 |
| 37 | 98 | Josh Wise | Chevrolet | Phil Parsons Racing | 188.258 | 28.684 | –0.979 |
| 38 | 66 | Joe Nemechek | Toyota | Testoril | 187.963 | 28.729 | –1.024 |
| 39 | 7 | Michael Annett | Chevrolet | Pilot Flying J Chevrolet | 187.806 | 28.753 | –1.048 |
| 40 | 40 | Landon Cassill | Chevrolet | Hillman Racing | 187.559 | 28.791 | –1.086 |
| 41 | 36 | Reed Sorenson | Chevrolet | TBA | 187.207 | 28.845 | –1.140 |
| 42 | 31 | Ryan Newman | Chevrolet | Quicken Loans | 186.890 | 28.894 | –1.189 |
| 43 | 32 | Blake Koch | Ford | SupportMilitary.org | 185.931 | 29.043 | –1.338 |