Hamilton edges Rosberg to set Monaco pace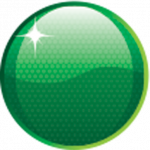 Lewis Hamilton remains the man to beat as he topped the times in Thursday practice for this weekend's Monaco Grand Prix.
The Mercedes driver posted the fastest time in Free Practice 1 after a duel with team-mate Nico Rosberg.
A rain shower before the afternoon's second practice session presented drivers with a wet track ensuring Hamilton's FP1 time, set in the dry, would remain the quickest of the day.
The opening session of the weekend proved to be battle of the two Mercedes with Hamilton and Rosberg trading places at the top of the standings.
In the end, the championship leader's pace in the second and last sectors of the lap were vital in producing his best effort of 1.18.271s, which was just 0.032s quicker than Rosberg.
Red Bull Racing's Daniel Ricciardo was third fastest just two tenths of a second adrift of Hamilton. The Australian had briefly held the top spot earlier in the session.
Fernando Alonso was the only other driver to post a time sub 1m19s as the Ferrari driver secured fourth spot with a strong run in the final 10 minutes of the session.
Reigning world champion Sebastian Vettel ended the hit out in fifth after taking his time to settle into a rhythm behind the wheel of the RB10.
Kimi Raikkonen improved late on to move into sixth spot ahead of Williams' Valtteri Bottas and Force India's Sergio Perez, who had run as high as fourth.
McLaren's Kevin Magnussen on his F1 debut at Monaco was ninth quickest while Nico Hulkenberg rounded out the top 10.
Sauber's Adrian Sutil was the only driver to encounter any real trouble as he struck the barriers at Mirabeau after a spin.
Alonso set the pace in a rain affected Free Practice 2 with a time just two tenths of a second slower than Hamilton's FP1 personal best.
It took more than half an hour for any action to commence as teams waited for track conditions to improve before venturing out onto the circuit. As the session progressed drivers slowly emerged from the garages shod with intermediate tyres.
Once a dry line developed towards the end of the session, the times began to tumble prompting teams to switch to slick tyres.
The final 10 minutes produced a flurry of activity with Alonso posting a 1.18.482 which proved to be the benchmark time. The effort was his best of the day and good enough for third overall on combined times.
Hamilton finished second fastest ahead of Vettel and Toro Rosso's Jean-Eric Vergne.
Alonso's team-mate Raikkonen completed just four laps as his Ferrari suffered from suspected gearbox issues.
Formula 1 Monaco Grand Prix Free Practice 1 Results
| | | | | | |
| --- | --- | --- | --- | --- | --- |
| Position | Driver | Team | Time | Gap | Laps |
| 1 | Lewis Hamilton | Mercedes | 1m18.271s | | 32 |
| 2 | Nico Rosberg | Mercedes | 1m18.303s | +0.032s | 31 |
| 3 | Daniel Ricciardo | Red Bull-Renault | 1m18.506s | +0.235s | 37 |
| 4 | Fernando Alonso | Ferrari | 1m18.930s | +0.659s | 31 |
| 5 | Sebastian Vettel | Red Bull-Renault | 1m19.043s | +0.772s | 33 |
| 6 | Kimi Raikkonen | Ferrari | 1m19.467s | +1.196s | 31 |
| 7 | Valtteri Bottas | Williams-Mercedes | 1m19.494s | +1.223s | 31 |
| 8 | Sergio Perez | Force India-Mercedes | 1m19.666s | +1.395s | 29 |
| 9 | Kevin Magnussen | McLaren-Mercedes | 1m19.789s | +1.518s | 29 |
| 10 | Nico Hulkenberg | Force India-Mercedes | 1m19.856s | +1.585s | 38 |
| 11 | Jenson Button | McLaren-Mercedes | 1m20.033s | +1.762s | 35 |
| 12 | Esteban Gutierrez | Sauber-Ferrari | 1m20.118s | +1.847s | 33 |
| 13 | Romain Grosjean | Lotus-Renault | 1m20.207s | +1.936s | 33 |
| 14 | Pastor Maldonado | Lotus-Renault | 1m20.241s | +1.970s | 38 |
| 15 | Jean-Eric Vergne | Toro Rosso-Renault | 1m20.260s | +1.989s | 36 |
| 16 | Felipe Massa | Williams-Mercedes | 1m20.517s | +2.246s | 25 |
| 17 | Adrian Sutil | Sauber-Ferrari | 1m20.736s | +2.465s | 18 |
| 18 | Daniil Kvyat | Toro Rosso-Renault | 1m20.914s | +2.643s | 37 |
| 19 | Jules Bianchi | Marussia-Ferrari | 1m21.310s | +3.039s | 27 |
| 20 | Marcus Ericsson | Caterham-Renault | 1m22.063s | +3.792s | 40 |
| 21 | Kamui Kobayashi | Caterham-Renault | 1m22.492s | +4.221s | 38 |
| 22 | Max Chilton | Marussia-Ferrari | 1m25.817s | +7.546s |  7 |
Formula 1 Monaco Grand Prix Free Practice 2 Results
| | | | | | |
| --- | --- | --- | --- | --- | --- |
| Position | Driver | Team | Time | Gap | Laps |
| 1 | Fernando Alonso | Ferrari | 1m18.482s | | 15 |
| 2 | Lewis Hamilton | Mercedes | 1m18.901s | +0.419s | 12 |
| 3 | Sebastian Vettel | Red Bull-Renault | 1m19.017s | +0.535s | 15 |
| 4 | Jean-Eric Vergne | Toro Rosso-Renault | 1m19.351s | +0.869s | 14 |
| 5 | Valtteri Bottas | Williams-Mercedes | 1m19.421s | +0.939s |  9 |
| 6 | Sergio Perez | Force India-Mercedes | 1m19.668s | +1.186s |  9 |
| 7 | Nico Hulkenberg | Force India-Mercedes | 1m19.712s | +1.230s | 10 |
| 8 | Jenson Button | McLaren-Mercedes | 1m19.721s | +1.239s | 16 |
| 9 | Daniel Ricciardo | Red Bull-Renault | 1m19.779s | +1.297s | 11 |
| 10 | Kevin Magnussen | McLaren-Mercedes | 1m20.230s | +1.748s | 16 |
| 11 | Felipe Massa | Williams-Mercedes | 1m20.394s | +1.912s |  8 |
| 12 | Daniil Kvyat | Toro Rosso-Renault | 1m20.622s | +2.140s | 13 |
| 13 | Adrian Sutil | Sauber-Ferrari | 1m20.811s | +2.329s |  8 |
| 14 | Pastor Maldonado | Lotus-Renault | 1m20.977s | +2.495s |  7 |
| 15 | Esteban Gutierrez | Sauber-Ferrari | 1m21.467s | +2.985s |  8 |
| 16 | Romain Grosjean | Lotus-Renault | 1m21.700s | +3.218s |  6 |
| 17 | Kamui Kobayashi | Caterham-Renault | 1m21.924s | +3.442s |  6 |
| 18 | Jules Bianchi | Marussia-Ferrari | 1m21.937s | +3.455s | 13 |
| 19 | Max Chilton | Marussia-Ferrari | 1m22.683s | +4.201s | 13 |
| 20 | Nico Rosberg | Mercedes | 1m22.862s | +4.380s | 11 |
| 21 | Marcus Ericsson | Caterham-Renault | 1m23.164s | +4.682s |  6 |
| 22 | Kimi Raikkonen | Ferrari | 1m45.509s | +27.027s |  4 |