Evans promoted to GP2 Monaco front row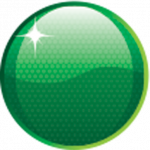 GP2 star Mitch Evans has been promoted to the front row of the grid for today's Monaco feature race.
The Auckland ace had qualified third but a post qualifying penalty for Rio Haryanto, who was one of four drivers to receive a three place grid drop, has elevated him to second position alongside polesitter Jolyon Palmer.
Haryanto was adjudged to have impeded DAMS' Stephane Richelmi and will now start the race from fifth on the grid. Daniel Abt, Felipe Nasr and Facu Regali were also penalised for qualifying infringements.
Starting from second on the grid for today's race on the streets of Monaco will present the Kiwi with arguably his best chance to secure a maiden GP2 Series victory.
The 19-year-old, driving for reigning Teams Champions Russian Time, has had a tough start to the season with a seventh place finish in Bahrain last month his best result so far.
Evans starred on his Monaco GP2 debut last year by recording two third place finishes.
The 42 lap feature race will begin at 7.15pm local time.
Revised GP2 Monaco Feature Race Grid 
| | | | | |
| --- | --- | --- | --- | --- |
| Position | Driver | Team | Time | Group |
| 1 | Jolyon Palmer | DAMS | 1m20.774s | Group A |
| 2 | Mitch Evans | Russian Time | 1m21.188s | Group A |
| 3 | Stephane Richelmi | DAMS | 1m21.444s | Group B |
| 4 | Johnny Cecotto Jr | Trident | 1m21.361s | Group A |
| 5 | Rio Haryanto | Caterham | 1m21.433s | Group B |
| 6 | Stoffel Vandoorne | ART | 1m21.508s | Group B |
| 7 | Stefano Coletti | Racing Engineering | 1m21.649s | Group B |
| 8 | Raffaele Marciello | Racing Engineering | 1m21.917s | Group A |
| 9 | Julian Leal | Carlin | 1m21.752s | Group B |
| 10 | Daniel Abt | Hilmer | 1m21.760s | Group A |
| 11 | Alexander Rossi | Caterham | 1m22.146s | Group A |
| 12 | Sergio Canamasas | Trident | 1m21.926s | Group B |
| 13 | Simon Trummer | Rapax | 1m22.296s | Group A |
| 14 | Arthur Pic | Campos | 1m22.207s | Group B |
| 15 | Rene Binder | Arden | 1m22.270s | Group B |
| 16 | Kimiya Sato | Campos | 1m22.588s | Group A |
| 17 | Adrian Quaife-Hobbs | Rapax | 1m22.277s | Group B |
| 18 | Felipe Nasr | Carlin | 1m22.381s | Group A |
| 19 | Tio Ellinas | MP | 1m22.681s | Group A |
| 20 | Conor Daly | Lazarus | 1m22.997s | Group A |
| 21 | Daniel de Jong | MP | 1m22.488s | Group B |
| 22 | Andre Negrao | Arden | 1m23.178s | Group A |
| 23 | Facu Regalia | Hilmer | 1m22.473s | Group B |
| 24 | Nathanael Berthon | Lazarus | 1m22.632s | Group B |
| 25 | Takuya Izawa | ART | 1m23.259s | Group A |
| 26 | Artem Markelov | Russian Time | 1m23.347s | Group B |