Dobson aiming for four wins at the Winters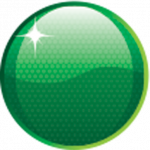 West Australian Top Fuel pilot, Allan Dobson is looking to extend his winning streak in the ANDRA Top Fuel Championship to four rounds in succession at the Fuchs Winternationals over the Queen's Birthday Long Weekend.
The veteran campaigner, who has joined forces with the Rapisarda Autosport International team – fresh from an NHRA stint in 2013 – leads the Championship after the most recent round at the X-Champs in Sydney. He also comes back to Willowbank as the most recent winner at Queensland's premier drag racing venue.
"Both myself and the team have been so pleased with the recent results, and especially with being able to win the Louie Rapisarda Trophy at Easter," said Dobson.
"While the X-Champs presented a bit of a challenge we were able to find that balance again come race day, and now we come back to Willowbank Raceway 40 points in front of the title chase and ready to make a good assault to try and win the championship. If we can do that, it would be a maiden Top Fuel title for myself and crew chief Santino."
Whilst having the Championship in mind, Dobson will be philosophical in his approach come June, despite having the biggest field of 2014 at the Winternationals.
"When it comes to the pressures of the championship, we are of the mindset that you just have to try and turn that around and respect the pressure and the challenge and the position that we are in, and get ready to step up and do the best we can.
"It really is like tight-rope walking, it is a very fine race line that you have to walk and it will take a lot of discipline, a lot of judgement and so on, to successfully complete our mission.
"We will just keep focusing on the task ahead and on finding a good rhythm to start the event off with nice and early. At the end of the day the preparation and the planning is everything, you can only prepare as well as you can and then it is time to go racing and that is when the fun starts – the adrenalin starts and off you go."
The Winternationals has topped out at 430 entries in total for the June 5-8 event