Staring to make World Superbike return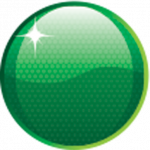 Bryan Staring will compete in the remaining nine rounds of the World Superbike Championship after agreeing a deal with Iron Brain Grillini Kawasaki.
The 26-year-old Australian will make his debut in this weekend's fifth round of the championship at Donington Park as a replacement for the Italian Michel Fabrizi, who left the team earlier this month.
Staring, who competed in MotoGP last season, has had a tough start to 2014 after a planned World Supersport campaign came to a halt following the opening round at Phillip Island.
To make matters worse the Perth rider will race this weekend suffering the effects of a broken elbow incurred from a mountain bike accident.
Despite the injury, Staring is hoping to be able to work around the issue.
"I've had a good relationship with Kawasaki Europe in the past. So when the position came up at Grillini they recommended me," said Staring.
"I'm really confident I'll be damn close to 100 per cent for the Malaysia race on June 8, but for Donington I'm basically going to try and ride Friday morning and see where my strength is.
"I'm improving a lot every day, but when you're racing against the best in the world you're kidding yourself to think it can be done without strength.
 Staring's last world superbike ride was at Phillip Island in 2012, where he recorded a best finish of 10th on the Pedercini Kawasaki.
*Stay with speedcafe.com for all the latest from the World Superbike Championship at Donington Park