VIDEO: Mostert laughs off Sprintcar crash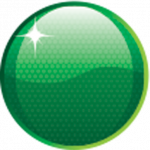 Chaz Mostert has proven that race winning form in V8 Supercars means little in the world of speedway, with a maiden Sprintcar hit-out ending in embarrassing circumstances.
Mostert joined Ford Performance Racing team-mate David Reynolds in testing a Kendrick Motorsport Sprintcar at Western Australia's Northam Speedway following the weekend's V8 Supercars event at Barbagallo.
Spurred on by his endurance co-driver and part-time Sprintcar racer Paul Morris, Mostert's spell saw the 21-year-old tag the outside wall, damaging the car's right-rear corner.
"I thought I'd push it pretty hard out there, I didn't want to be called a wuss or anything like that," he said.
"I had a bit of a moment in one of the corners and found the wall.
"It was a bit of fun. Hopefully I can walk away holding my head high and with some cheap parts we'll get the thing fixed!"
See below for an FPR video with Mostert and Morris, including onboard footage of the incident