Targa Adelaide cancelled amid council difficulties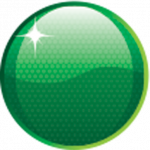 Organisers have jettisoned the running of September's Targa Adelaide, citing difficulties under the local council's revised road closure policy.
The event has been officially postponed until next year as Targa Australia P/L, which took over responsibilities for the event from Octagon on January 1, seeks a viable future working plan.
The situation has been blamed on the Adelaide Hills Council's new policy for events requiring road closures.
Requirements in the council's Events Policy include:
• A minimum six months approval process that includes two months of direct consultation with affected residents
• A minimum of 80% resident approval on closed road sections. 100% approval preferred
• Approval will only be given to each piece of road once in a 15 month period- therefore every two years in our case
"Point three means that signature stages will be lost every second year and there is simply not enough suitable road to run two completely different courses," said Targa Australia director Mark Perry in a statement confirming that this year's event would not proceed.
Perry stressed hope that the event can be rekindled for 2015.
"We are hopeful that we can re-invigorate the event for 2015 as without the roads in the Adelaide Hills, there are simply not enough roads of suitable length and challenge outside of this region to run an event worthy of the Targa name."
Targa Adelaide had been run as part of a national Targa series for the past three years.