Bernie Ecclestone corruption trial delayed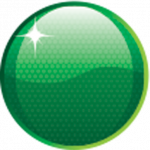 The corruption trial involving Formula 1 czar Bernie Ecclestone has been rescheduled with the mogul said to be too ill to face court.
Ecclestone was due to front the trial this week however his defence lodged a doctor's certificate confirming he was unwell.
Judge Peter Noll then ordered the trial to be postponed to an unspecified date.
There are a total of 26 days set aside for the trial until mid-September.
The 83-year-old Ecclestone is answering allegations that he paid German banker Gerhard Gribkowsky more than $47 million in 2006 and 2007 in a bid to maintain control of F1.
The bribery allegations, of which Ecclestone has pleaded not guilty, carry with it a maximum 10 years jail.
Gribkowsky started serving an eight and a half year jail term in 2012 after being found guilty of corruption over the Ecclestone payment.