Webber hails Brabham career advice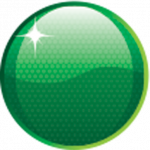 Mark Webber has revealed how Sir Jack Brabham's career advice helped him flourish in the cut throat world of Formula 1.
The former Red Bull F1 star has paid tribute to the legendary three-times world champion, who died on Monday at his Gold Coast home, aged 88.
Over the years Webber and Brabham built up a close relationship with Jack becoming a pillar of support during Mark's climb up the motorsport ladder.
The 37-year-old remained in close contact with the Aussie great during his 12-year F1 career, with Brabham even warning Webber away from a potential switch to Ferrari back in 2012.
Ferrari were one of Jack's arch F1 rivals during the 1960s.
"I was very fortunate that I was introduced to Jack before I left Australia and to be in his presence as a 17 or 18-year old as I must have been at the time, just blew me away," read a statement from Webber.
"He provided me with endless support and advice over the years and became a close confidante  – even right up until the last couple of years when, after hearing the rumours that I might move to Ferrari, he told me he would be very disappointed if I went there because for him, it was the absolute betrayal because they were his motivation – the ones he wanted to beat in his day!
"To Margaret, Geoff, Gary and David and their respective families, you are very much in our thoughts at this sad time. Jack was a legend in the truest sense of the word, an inspirational Aussie battler and someone who will never be forgotten."
Brabham has been offered a state funeral by the Queensland Government with the date of the service yet to be announced.
Tributes to Sir Jack Brabham have flooded in from all over the world of motorsport. To read some of the many messages click here.