Surtees rates Jack Brabham his toughest rival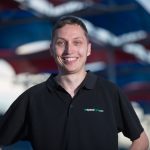 John Surtees, the only man to win world titles on two and four wheels, paid the late Sir Jack Brabham the ultimate compliment by rating him the toughest rival he faced.
The English great fought pitched battles with Brabham through the 1960's, the decade forever soiled as one of the most dangerous grand prix era in history.
At 80, Surtees now takes over the title as the oldest living world champion which Brabham had held until his death on Monday aged 88.
Until Brabham's retirement in 1970, the pair became involved in numerous battles for race wins and world championships with the Australian's skill and tenacity leaving a lasting impression on Surtees.
'Black Jack' was the reigning world champion when Surtees made his grand prix debut in 1960, the season which saw the Aussie defend his world crown in a stretch of dominance.
Brabham went on to beat the 1964 world champion Surtees, to the title in his famously self-designed Brabham-Repco race car in 1966.
"There are racers and then there are drivers," Surtees told this author.
"Jack Brabham was one of the toughest and he was totally unpredictable."
"He would have a go anywhere and if it meant he would use half the inroad he would use it.
"He would try anything, nothing unfairly I might add.
"Jack was an aggressive racer and he never gave up on anything. You always had to keep an eye on him."
Over the years the pair enjoyed several close battles with one of the highlights being the 1966 German Grand Prix at the infamous Nurburgring's Nordschleife.
Heavy rain made track conditions treacherous but it failed to quell the fierce Brabham and Surtees combat.
The race turned into a duel between the Aussie and the Brit before a clutch failure for Surtees guaranteed the victory for Brabham.
The duo were also involved in one of F1's closest ever finishes in the 1967 Italian Grand Prix at Monza.
Lotus driver Jim Clark had dominated the race before a mechanical failure saw him retire on the final lap.
Brabham and Surtees had been fighting over second place but Clark's demise turned the battle into a dice for victory.
In the end, Surtees' Honda pipped Brabham to the chequered flag by less than a car length.
For more stories on Sir Jack Brabham's illustrious career click here