Kurt Busch escapes heavy Indy shunt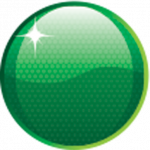 Andretti Autosport debutant Kurt Busch has escaped a huge shunt in practice for this weekend's Indianapolis 500.
The full-time NASCAR Sprint Cup driver smacked into the 4km Speedway's SAFER barrier at turn 2 with the right side of the car taking the full brunt of the impact.
A fire broke out in the #26 Honda before the car came to rest on the grass beyond the turn 2 exit.
Busch said he was caught out by letting his guard down slightly after feeling comfortable with his Andretti machine.
"I was starting to feel comfortable. That's when I made the mistake of just letting my guard down or settling into that long run type mentality whereas with an Indy car you have to be on edge," Busch said.
"You have to keep track of where you are at all times and the adjustments in the car."
Busch had qualified 12th in final qualifying for the 200-lap race on May 25 as part of the 5-pronged Andretti Autosport attack.
James Hinchcliffe topped qualifying for the team and will start from second with Marco Andretti (6th), Carlos Munoz (7th) and Ryan Hunter-Reay (19th) on the grid.
Busch was checked by medical staff at the circuit and later released.
"We still have Carb Day to shake things down and get back in the groove.
"This created a lot of work for the Andretti guys. I feel bad for that.
"As a rookie, there's things you learn and put it up on the edge and get away with and then there's times when it will bite you."
See below for video of the Kurt Busch accident