Course set for latest Australasian Safari test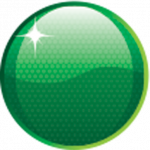 The route and bivouac towns have been finalised for the 2014 Australasian Safari that will cover some of Western Australia's iconic locations from September 19-27.
Organisers have thrown out fresh challenges to the field with an extended and more challenging course designed to test a field of more than 100 national and overseas crews.
"We decided to really throw out the challenge this year," event director Justin Hunt.
"New towns, a new course and a much a longer event, that'll not only test the competitors, but also take the event to new areas of Western Australia."
"Competitors will need to keep their focus throughout the seven day rally, which is bound to be challenging when tackling the harsh terrain."
Tourism WA executive director Gwyn Dolphin said the new course would provide an economic boost for many of the state's remote locations.
"The event will not only showcase these destinations to competitors, crew and officials, but also deliver economic benefits to the towns along the route and add vibrancy to the community," Mr Dolphin said.
Bivouac locations for the 2014 Australasian Safari:
September 20: Leg 0 – Geraldton
Sunday 21: Leg 1 – Murchison
September 22: Leg 2 – Gascoyne Junction
September 23: Leg 3 – Gascoyne Junction
September 24: Leg 4 – Onslow
September 25: Leg 5 – Exmouth
September 26: Leg 6 – Carnarvon
September 27: Leg 7 – Kalbarri