Ed Carpenter secures successive Indy 500 poles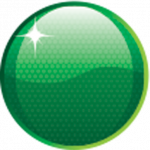 Indiana local Ed Carpenter has become the 10th driver to claim back-to-back poles for the time-honoured Indianapolis 500.
A day after topping provisional qualifying, Carpenter turned a four-lap average of 231.067mph (371.87km/h) in his #20 Fuzzy's Chevrolet.
The fastest average qualifying speed for the 200-lap race scheduled for May 25 was the quickest recorded since 2003.
After being cleared to return to driving four days ago, Andretti Autosport's James Hinchcliffe was second fastest in 230.839 (371.5km/h) while Will Power (Team Penske) completes the front row with a 230.697 (371.27) average speed.
"I was surprised last year and didn't expect to do it this year with such deep competition," Carpenter, who finished 10th after leading 37 laps in 2013, said.
"It's exciting, but after going through this last year and not winning the race I've been so much more determined."
"Now it's all about the race, and we want to close the deal."
Power will take his second front row start at the 4km speedway
"It was nerve racking having to come back today and pretty trimmed out and haul it wide open for four laps again and it was harder," Power said.
"So it was harder. I think a few guys had lifts. Hinch had a lift and Helio (Castroneves) a had lift. We were all on the edge."
Power's team-mate Castroneves, who is searching for a fourth win in the blue riband event, was fourth fastest in 230.649 (371.19). Castroneves was the last driver to win back-to-back poles in 2009-2010.
Canadian Hinchcliffe has shrugged aside his head injury following the Indy road course race last weekend when he suffered concussion almost pulled out the fairytale result.
"You earn your money qualifying at Indy," Hinchcliffe said.
"We got a little bit loose going into turn 3 on that last lap and had to crack the throttle and that's what killed the final lap. Without that who knows what could have been."
IndyCar series contender Simon Pagenaud was fifth with Marco Andretti completing row two after surviving a big scare through turn three.
Carlos Munoz, Josef Newgarden and JR Hildebrand complete the fast nine.
Team Penske driver and 2000 Indy 500 winner Juan Pablo Montoya was the best out of the qualifiers who shot for positions 10-33, recording 231.007 (371.77) which ironically would have put him second had he made it into the fast nine in provisional qualifying.
Chip Ganassi pair Scott Dixon and Andretti Autosport entry Kurt Busch will start from 11th and 12th.
Ganassi's Ryan Briscoe, a former Indy 500 polesitter could only manage 30th while the third Australian James Davison continued his impressive build up to the biggest race of his life and will start from 28th.
Buddy Lazier, the 1996 race winner and oldest driver in the field at 46, will start from 33rd after turning a four-lap average of 227.920 (366.80).
See below results for final Indianapolis 500 qualifying
| | | | |
| --- | --- | --- | --- |
| 1 | Ed Carpenter | Dallara/Chevrolet | 231.067mph |
| 2 | James Hinchcliffe | Dallara/Honda | 230.839 |
| 3 | Will Power | Dallara/Chevrolet | 230.697 |
| 4 | Helio Castroneves | Dallara/Chevrolet | 230.649 |
| 5 | Simon Pagenaud | Dallara/Honda | 230.614 |
| 6 | Marco Andretti | Dallara/Honda | 230.544 |
| 7 | Carlos Muñoz | Dallara/Honda | 230.146 |
| 8 | Josef Newgarden | Dallara/Honda | 229.893 |
| 9 | J.R. Hildebrand | Dallara/Chevrolet | 228.726 |
| 10 | Juan Pablo.Montoya | Dallara/Chevrolet | 231.007 |
| 11 | Scott Dixon | Dallara/Chevrolet | 230.928 |
| 12 | Kurt Busch | Dallara/Honda | 230.782 |
| 13 | Jack Hawksworth | Dallara/Honda | 230.506 |
| 14 | Justin Wilson | Dallara/Honda | 230.256 |
| 15 | Mikhail Aleshin | Dallara/Honda | 230.049 |
| 16 | Tony Kanaan | Dallara/Chevrolet | 229.922 |
| 17 | Sebastien Bourdais | Dallara/Chevrolet | 229.847 |
| 18 | Oriol Servià | Dallara/Honda | 229.752 |
| 19 | Ryan Hunter-Reay | Dallara/Honda | 229.719 |
| 20 | Graham Rahal | Dallara/Honda | 229.628 |
| 21 | Carlos Huertas | Dallara/Honda | 229.251 |
| 22 | Pippa Mann | Dallara/Honda | 229.223 |
| 23 | Takuma Sato | Dallara/Honda | 229.201 |
| 24 | Alex Tagliani | Dallara/Honda | 229.148 |
| 25 | Townsend Bell | Dallara/Chevrolet | 229.009 |
| 26 | Charlie Kimball | Dallara/Chevrolet | 228.953 |
| 27 | Jacques Villeneuve | Dallara/Honda | 228.949 |
| 28 | James Davison | Dallara/Chevrolet | 228.865 |
| 29 | Martin Plowman | Dallara/Honda | 228.814 |
| 30 | Ryan Briscoe | Dallara/Chevrolet | 228.713 |
| 31 | Sage Karam | Dallara/Chevrolet | 228.436 |
| 32 | Sebastian Saavedra | Dallara/Chevrolet | 228.088 |
| 33 | Buddy Lazier | Dallara/Chevrolet | 227.920 |