Double the Doorslammer action at the Winternationals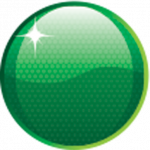 The Winternationals at Willowbank Raceway next month will see the Top Doorslammer field expand to a full 16 car field for just the second time in ANDRA Drag Racing history.
Entries for the category have been over the 16 car number for much of the past two seasons, however promoters and administrators have stuck with the eight car field.
The Fuchs Winternationals retains its position as Australia's biggest drag race by expanding the field to allow double the elimination matchups in the popular category.
The move drew support from Australian drag racing icon, Victor Bray:
"The Winternationals is the premier event at my own home track, and what could be better than more Top Doorslammer action for the fans," said Bray. "When Willowbank Raceway ran a 16 car field in Top Doorslammer for the first time six years ago, we really loved it and I know a lot of the other teams did too, and so we can't wait to see it back again in 2014."
ANDRA CEO, Malcolm Bulley welcomed the move, which he says has been long awaited by drag racing enthusiasts.
"The concept of running 16 car fields has been spoken about ever since quality cars started being left out on race day," said Bulley. "There have been a number of hurdles to the obvious evolution in race day numbers however in the end the big winner is the sport and the fans.
"With the quality and number of cars we have in the Top Doorslammer category, it is all about the race, with reaction times, tune ups and set-ups combining to provide literally hundreds of ways to win and lose a race meaning that upsets are always possible – especially when you have 16 cars going head to head."
Willowbank Raceway CEO – Tony Manson – who will preside over his first Winternationals this year – has been at the forefront of ensuring the additional action stacks up for the nearly 40,000 fans expected come June.
"Everyone at Willowbank Raceway certainly looks forward to seeing how it unfolds as part of the FUCHS Winternationals this Queen's birthday long weekend."
The Fuchs Winternationals is held at Willowbank Raceway near Ipswich over the Queen's Birthday Long Weekend, Thursday June 5 to Sunday June 8 inclusive. It is the biggest annual drag racing event held outside the USA.