McMurray wins All Star Race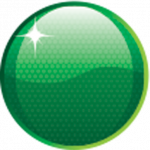 Jamie McMurray has taken the US$1 million winner's prize at the annual NASCAR All Star Race in Charlotte.
McMurray avoided a number of crashes which eliminated some of the big names in the sport in the 90-lap event which is separated into three sprint segments.
As well as the scheduled in-race caution periods, the 22 car field was reduced further because of three crashes that involved Kurt Busch and Joey Logano, then AJ Allmendinger and the final crash which ended the night for Jeff Gordon, Greg Biffle and Martin Truex Jr.
After Kyle Busch won the first segment, McMurray jumped out to a significant lead at the start of the final ten-lap segment and managed to hold on for the win. Kevin Harvick finished a surprisingly distant second.
After making the race through a clever social media strategy on the fan vote, Josh Wise showed good speed and kept out of trouble to finish 15th.
All teams will be back at Charlotte next week for the longest race in the series, the Coca Cola 600.
VIDEO: Murray wins All Star race

VIDEO: Kyle Busch and Joey Logano crash

VIDEO: Jeff Gordon, Greg Biffle and Martin Trux Jr come together

RESULTS: Sprint All Star Race – Charlotte Motor Speedway 
| | | | | | | | |
| --- | --- | --- | --- | --- | --- | --- | --- |
| POS  | Car #  | Driver  | Make  | Start Pos.  | Laps  | Laps Led  | Final Status |
| 1 | 1 | Jamie McMurray | Chevrolet | 11 | 90 | 31 | Running |
| 2 | 4 | Kevin Harvick | Chevrolet | 3 | 90 | 5 | Running |
| 3 | 20 | Matt Kenseth | Toyota | 8 | 90 | 0 | Running |
| 4 | 88 | Dale Earnhardt Jr | Chevrolet | 6 | 90 | 0 | Running |
| 5 | 99 | Carl Edwards | Ford | 1 | 90 | 18 | Running |
| 6 | 48 | Jimmie Johnson | Chevrolet | 5 | 90 | 0 | Running |
| 7 | 15 | Clint Bowyer | Toyota | 9 | 90 | 0 | Running |
| 8 | 55 | Brian Vickers | Toyota | 16 | 90 | 0 | Running |
| 9 | 11 | Denny Hamlin | Toyota | 22 | 90 | 5 | Running |
| 10 | 2 | Brad Keselowski | Ford | 13 | 90 | 0 | Running |
| 11 | 41 | Kurt Busch | Chevrolet | 18 | 90 | 0 | Running |
| 12 | 14 | Tony Stewart | Chevrolet | 15 | 90 | 0 | Running |
| 13 | 34 | David Ragan | Ford | 20 | 90 | 0 | Running |
| 14 | 5 | Kasey Kahne | Chevrolet | 7 | 90 | 20 | Running |
| 15 | 98 | Josh Wise | Chevrolet | 19 | 90 | 0 | Running |
| 16 | 31 | Ryan Newman | Chevrolet | 21 | 77 | 0 | Accident |
| 17 | 24 | Jeff Gordon | Chevrolet | 4 | 60 | 0 | Accident |
| 18 | 78 | Martin Truex Jr | Chevrolet | 12 | 60 | 0 | Accident |
| 19 | 16 | Greg Biffle | Ford | 14 | 60 | 0 | Accident |
| 20 | 47 | AJ Allmendinger | Chevrolet | 17 | 30 | 0 | Accident |
| 21 | 18 | Kyle Busch | Toyota | 2 | 25 | 11 | Accident |
| 22 | 22 | Joey Logano | Ford | 10 | 25 | 0 | Accident |