First time winner at Finnish SGP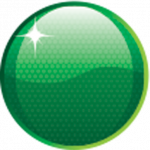 Slovenian Matej Zagar became the latest maiden victor in the FIM Speedway Grand Prix World Championship, taking out the first ever event at the spectacular Tampere Stadium in Finland.
Zagar beat home World Champion Tai Woffinden, Swede Fredrik Lindgren and Greg Hancock in the final. Woffinden was the highest pointscorer at the end of the event.
Australians  Troy Batchelor and Chris Holder bowed out in the semi-finals – Batchelor third in the opening semi – recording his best ever SGP pointscore with 10 and Holder fourth in the second semi-final, also recording 10 points.
In the tumultuous Championship chase, Holder is now fourth – sitting just three points from the Title lead.
Queenslander Darcy Ward – who is still suffering a knee injury – finished with eight points from his five rides and has maintained his position in the top eight Championship dropzone.
The big drama in the leadup to the event was the late withdrawal of World Championship leader, Krzysztof Kasprzak with a knee injury sustained in an event last weekend.
This has seen the advantage he holds cut to one, with Hancock and Nicki Pedersen closing in on the Pole. So close is the Championship, just six points blankets the top eight.
But Zagar was left to bask in the moment.
"It took me a while to win a Grand Prix and maybe a bit longer than everyone else. But I've done it and I want to say a big thank you to my team. They've done a great job and have showed a lot of patience with me, and so have my family and my sponsors. They've always believed and kept me going," said Zagar.
"This is a positive thing for my confidence and it will push me forward. Last year I was in four finals and finished second three times. I should have won a round last year, but it wasn't meant to be."
The next event will be in Prague on May 31.
VIDEO: Finnish SGP Final: