Carpenter nails fastest qualifying speed at Indy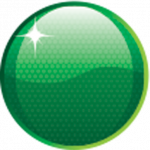 Ed Carpenter has claimed the provisional fastest average lap speed on the opening day of the new Indianapolis qualifying format.
Carpenter turned a four-lap average of 230.661mph (371.21km/h) and will lead the top nine fastest drivers for a shot at the pole position tomorrow for the Indy 500 on May 25.
The 2013 Indy 500 polesitter's #20 Fuzzy's Chevrolet edged out Carlos Munoz (#34 Honda) who clocked an average of 230.460 (370.89).
Three-times Indy 500 champ Helio Castroneves (Team Penske) was third fastest with a 230.432 (370.84) as the top nine all surpassed the 230mph mark.
James Hinchcliffe (Andretti Autosport), who at one stage held the top speed, was fourth ahead of Will Power (Team Penske).
"It's stressful qualifying here and the less you have to do it the better," Carpenter said.
"I think we have a good chance for the pole, but the field is very tight this year.
"There are so many good cars and drivers out there. It will come down on who gets it right on the day for the pole. It really comes down to being perfect for four laps."
It was not such a good session for Ryan Hunter-Reay who found himself precariously on the bubble in ninth before being bumped by Josef Newgarden (Sarah Fisher Hartman Racing) eighth quickest.
Hunter-Reay went for a final run in the dying stages but could only manage 11th.
"We made the wrong call there," Hunter-Reay said.
"We changed gearing, changed a bunch of stuff.
"Frustrating. We were in the top nine for most of the day."
Aussie Ryan Briscoe was one of many drivers to withdraw their earlier times in order to launch another attempt immediately but could only manage 17th best.
Briscoe's Chip Ganassi team-mate Scott Dixon squeezed out the 15th best four-lap pace while another Ganassi runner and defending Indy 500 champion, Tony Kanaan, will start from 23rd after making four separate four-lap runs.
Rookie James Davison did a superb job in the nerve-wracking qualifying format initially banking an average good enough for 32nd before withdrawing his time just before the gun was fired to close qualifying.
It enabled Davison to squeeze in the final qualifying run of the day with his KV Racing squad helping him improve his position to 28th with an average speed of 228.150, just behind the 1995 race winner Jacques Villeneuve.
Pole day tomorrow will see positions 1-9 run for the coveted Verizon P1 award while 10-33 will also have one attempt to nail down their final starting position.
See below for provisional qualifying based on a four-lap average speed
| | | |
| --- | --- | --- |
| 1 | Ed Carpenter | 230.661mph |
| 2 | Carlos Munoz | 230.460 |
| 3 | Helio Castroneves | 230.432 |
| 4 | James Hinchcliffe | 230.407 |
| 5 | Will Power | 230.323 |
| 6 | Marco Andretti | 230.134 |
| 7 | Simon Pagenaud | 230.070 |
| 8 | Josef Newgarden | 230.033 |
| 9 | JR Hildebrand | 230.027 |
| 10 | Kurt Busch | 229.960 |
| 11 | Ryan Hunter-Reay | 229.899 |
| 12 | Jack Hawksworth | 229.816 |
| 13 | Juan Pablo Montoya | 229.785 |
| 14 | Justin Wilson | 229.618 |
| 15 | Scott Dixon | 229.283 |
| 16 | Mikhail Aleshin | 229.091 |
| 17 | Ryan Briscoe | 228.825 |
| 18 | Takuma Sato | 228.786 |
| 19 | Charlie Kimball | 228.710 |
| 20 | Graham Rahal | 228.664 |
| 21 | Sage Karam | 228.650 |
| 22 | Townsend Bell | 228.508 |
| 23 | Tony Kanaan | 228.435 |
| 24 | Sebastien Bourdais | 228.388 |
| 25 | Pippa Mann | 228.358 |
| 26 | Sebastian Saavedra | 228.294 |
| 27 | Jacques Villeneuve | 228.171 |
| 28 | James Davison | 228.150 |
| 29 | Oriol Servia | 228.034 |
| 30 | Carlos Huertas | 227.991 |
| 31 | Alex Tagliani | 227.813 |
| 32 | Martin Plowman | 227.043 |
| 33 | Buddy Lazier | 226.543 |
VIDEO: Highlights from the day